(Last Updated On: June 22, 2022)
The PSE market drop again to its lowest level for this year at 6,168 level closing by -1.86. It is currently down by 18% from its 7,500 peak level. Inflation data for Europe are currently showing high values with UK at 9.1%.
Index closed with a net foreign selling of -560Million for the day losing its support at 6,200 level.
Investors leaving the PSE market is causing the sudden drops of the index for the past 2 weeks of trading and still we could not see any easing anytime soon. RSI levels however are at oversold levels already.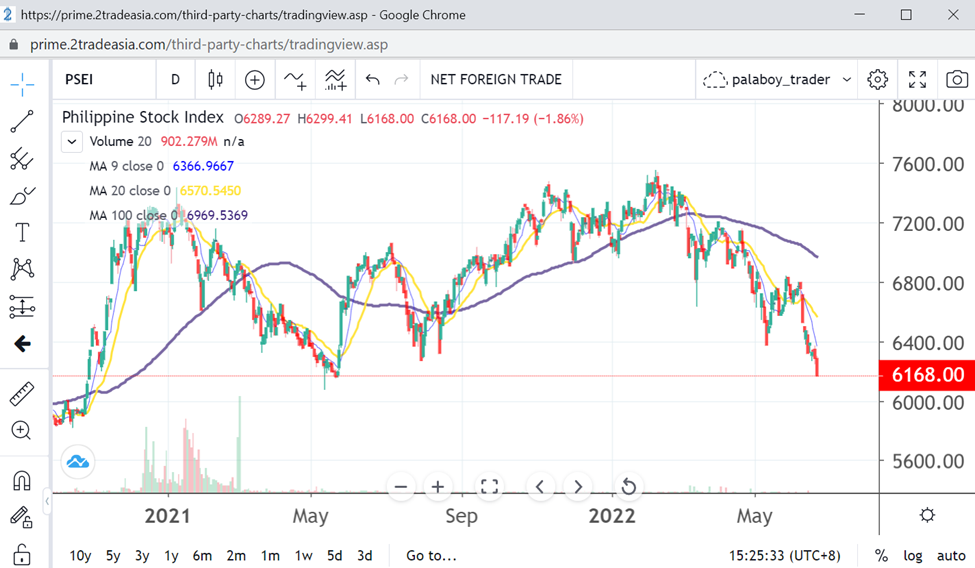 For the index sector, all are in deep red for the day and property stocks lost the most for the day as it dropped by -3.57%

For the Blue chips index, Emperador led the gainers with 3.85% while most of the blue chip stocks are in red, ICT at -4.32% and Ayala land Inc at -4.16%.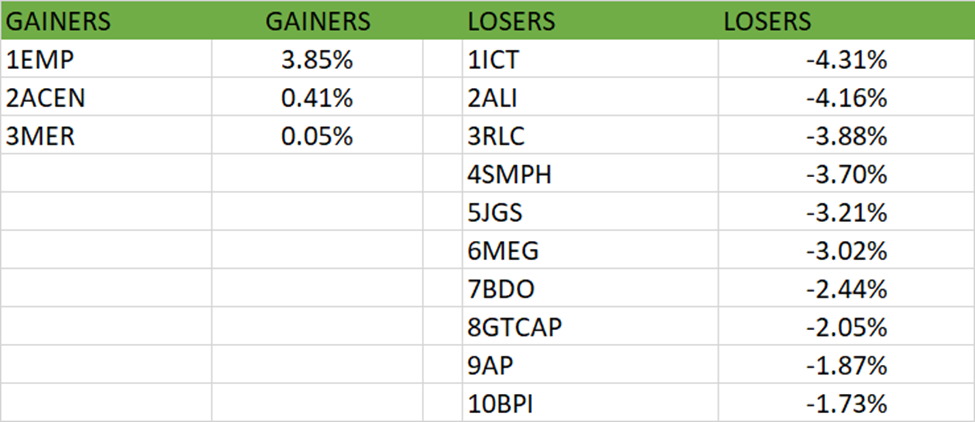 For the global markets, US market is expected to open lower as the futures are indicating a bearish sentiment. S&P Futures at -1.75%, Dow Futures at -1.51% and Nasdaq Futures at -1.95%.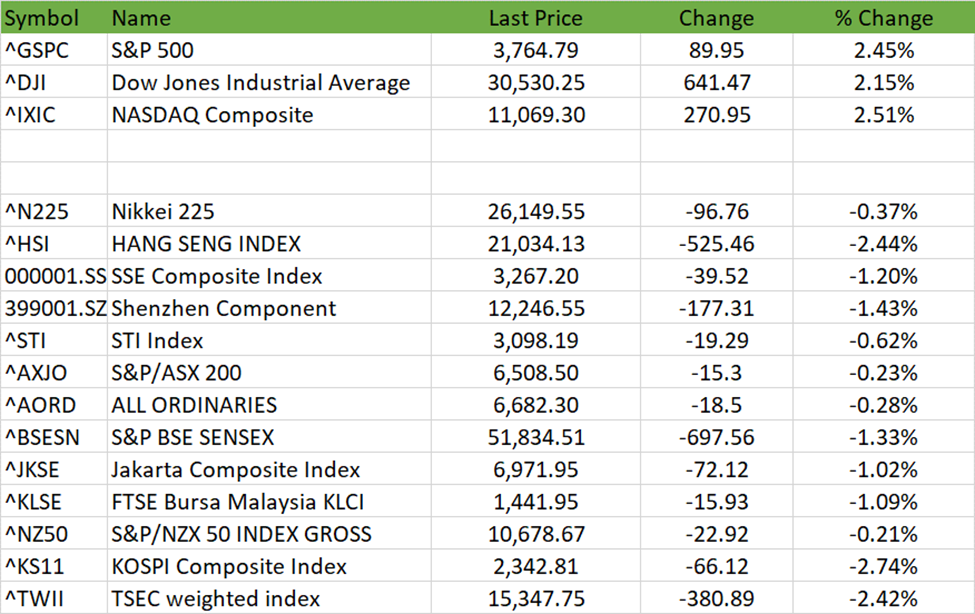 UK among other European are expected to release high inflation results as well. UK have 9.1
% inflation at 40-year high.
ASIAN markets have the same negative sentiment for the day where indexes closed by more than 2% for Taiwan, Korea and Hongkong.