(Last Updated On: August 22, 2022)
The market bounced for the second trading day from its 6,054 bottom last Thursday. It remains to be seen whether the current index move represent a bottom already as the market is still reeling from the recent interest rate hikes by the BSP. Moreover, very few Blue-Chip stocks are making a comeback at the moment.
Penny stocks still top most of the stock movers, PXP up by 15.38% while BBM stocks WEB (+8.20%) and ARA (+3.33%) are continuing there rally.
The index closed at 6,238.82 but it is noticeable that the market still had a net foreign selling of -389.2Million.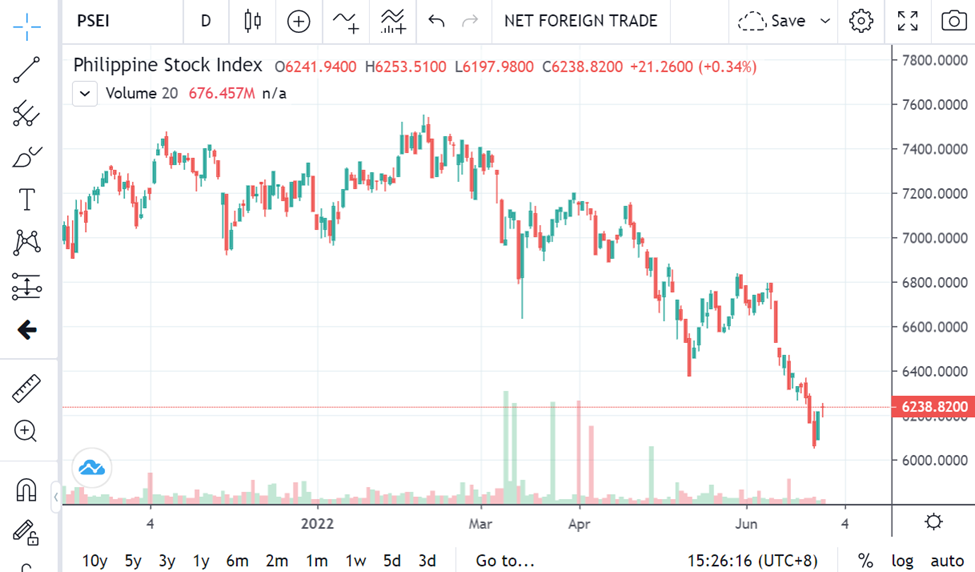 For the index sector service (+1.95%) and industrial index (+1.23%) led the movement while Mining (-1.33%) dropped today.

For the Blue chip index, URC (+6.51) and CNVRG (+5.84%) led the momentum while BPI (-2.84) and RLC (-2.66%) were the major losers for the day. CNVRG finally rebounded from its oversold conditions.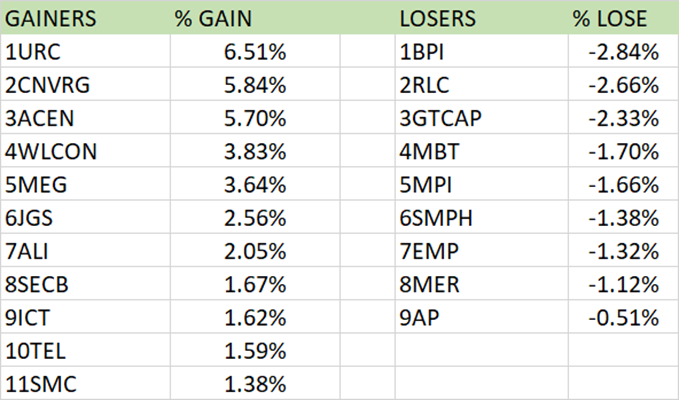 The US Market also had a good run last Friday's closing with S&P500 gaining over 3%, Dow Jones Industrial index by 2.68% and Nasdaq Index by 3.34%.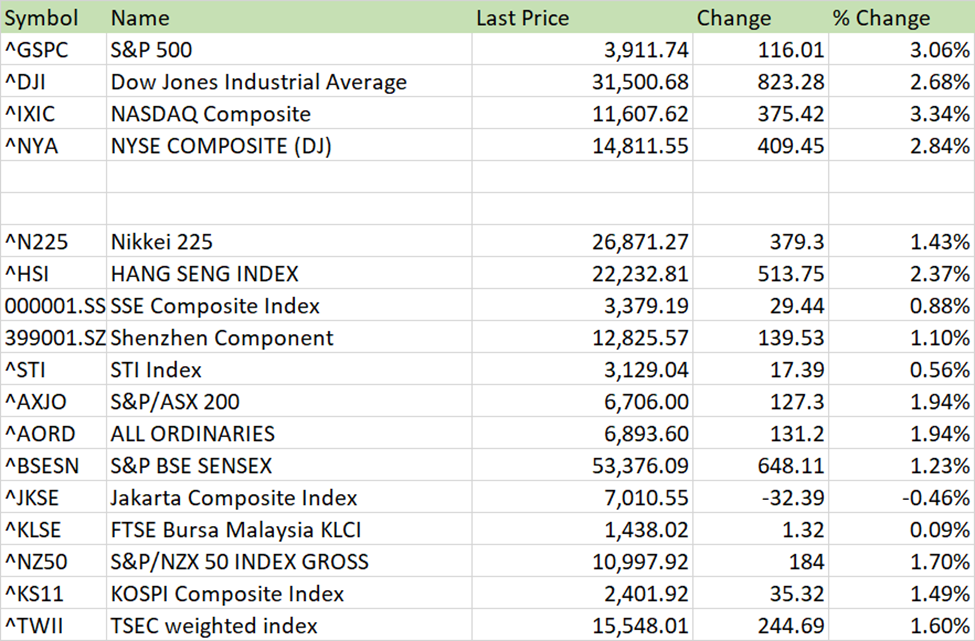 Futures today in the US Markets are pointing to a positive opening as well.