(Last Updated On: October 29, 2022)
S&P 500 Index pertains to the Standard and Poor's 500 in United States and it monitors the 500 publicly listed domestic companies. It represents as a whole the best overall performance of American US stocks.
Technically it accounts for 80% of the equity value of the US Stock Market. Just like the PSE Blue chip index, each stock member of S&P is given a weight, so largest stocks in market capitalization have bigger impact on the index performance.  
The highlighted S&P500 below is one of the major indexes being monitored in the Yahoo Finance section. Together with Dow jones industrial average and Nasdaq Composite index this is regulary monitored in financial sectors of the US market.

Why is the S&P 500 index important?
Since S&P represents a major number of US stocks listed in the market, it is a good gauge or benchmark for the overall performance of the US market.
Is S&P 500 index fund a good investment?
It is representing the whole US economy, so it is a good form of stock investment. And since majority of the stocks are listed on the index, it resembles a diversified form of stock investing in a single purchase. You do not have to buy or analyze individual stock just to find the best of them.
What are the Stocks that makes up the S&P 500
The 10 biggest stocks in the US market represents 29% of the whole market value. So it is a must for investors on the market to know who are the most valued of them that are included to easily monitor the index performance. Here are the top 30 S&P 500 stocks together with the weight values on the index.
| | | | |
| --- | --- | --- | --- |
| # | Company | Symbol | Weight |
| 1 | Apple Inc. | AAPL | 6.602835 |
| 2 | Microsoft Corporation | MSFT | 5.832072 |
| 3 | Amazon.com Inc. | AMZN | 3.011482 |
| 4 | Alphabet Inc. Class A | GOOGL | 1.958454 |
| 5 | Tesla Inc | TSLA | 1.816734 |
| 6 | Alphabet Inc. Class C | GOOG | 1.813197 |
| 7 | Berkshire Hathaway Inc. Class B | BRK.B | 1.656237 |
| 8 | Johnson & Johnson | JNJ | 1.353119 |
| 9 | UnitedHealth Group Incorporated | UNH | 1.339581 |
| 10 | NVIDIA Corporation | NVDA | 1.335994 |
| 11 | Meta Platforms Inc. Class A | FB | 1.280123 |
| 12 | Exxon Mobil Corporation | XOM | 1.163083 |
| 13 | JPMorgan Chase & Co. | JPM | 1.118301 |
| 14 | Procter & Gamble Company | PG | 1.014435 |
| 15 | Visa Inc. Class A | V | 1.006966 |
| 16 | Chevron Corporation | CVX | 0.96411 |
| 17 | Home Depot Inc. | HD | 0.905275 |
| 18 | Mastercard Incorporated Class A | MA | 0.884437 |
| 19 | Pfizer Inc. | PFE | 0.852491 |
| 20 | Bank of America Corp | BAC | 0.757213 |
| 21 | AbbVie Inc. | ABBV | 0.74604 |
| 22 | Eli Lilly and Company | LLY | 0.712634 |
| 23 | Coca-Cola Company | KO | 0.705538 |
| 24 | Broadcom Inc. | AVGO | 0.685873 |
| 25 | Merck & Co. Inc. | MRK | 0.665664 |
| 26 | PepsiCo Inc. | PEP | 0.664546 |
| 27 | Thermo Fisher Scientific Inc. | TMO | 0.640429 |
| 28 | Verizon Communications Inc. | VZ | 0.616558 |
| 29 | Abbott Laboratories | ABT | 0.594754 |
| 30 | Costco Wholesale Corporation | COST | 0.591991 |
10 Best Companies of S&P500
1. Apple is a major producer of products notably in the sofware and hardware industry, which is usuable by the consumer market. Its most prominent product is the Apple iPhone brand, but Apple also produces other brands including Mac computers and iPad tablets. It also operates the Apple Music and Apple TV media distribution platforms. It is once the mostly valued company in the world after TESLA overtaking it on the list.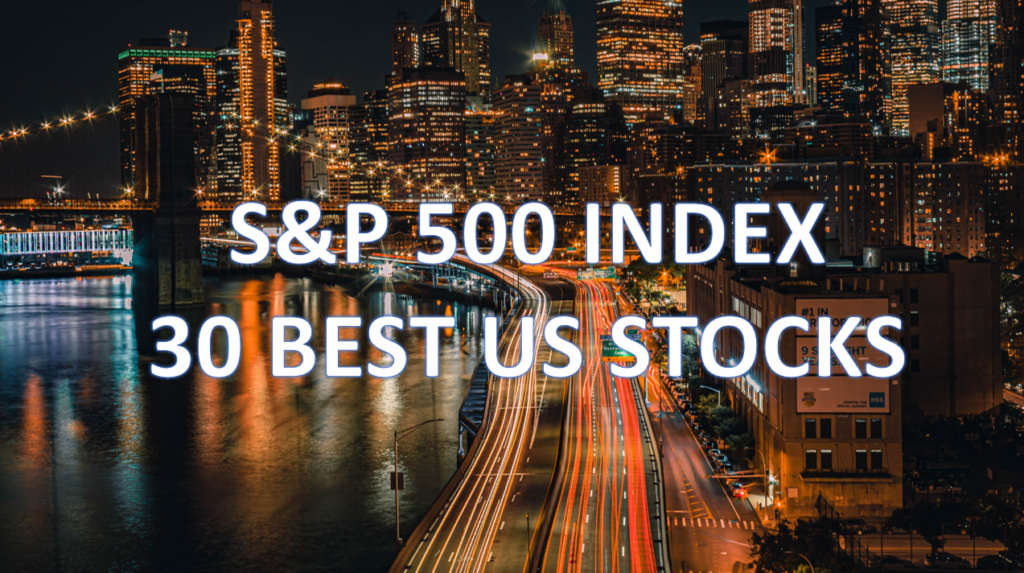 2. Microsoft is a computer hardware and software company that makes products for both personal and enterprise use. A major player in the tech industry for decades, Microsoft is best known for its Windows operating system, the Microsoft Office suite of programs, and the Xbox game system. The company also is a major player in cloud computing services with its cloud platform, Azure.
3. Amazon is an online retailer of all kinds of goods but has increasingly diversified its business. It also has a major cloud-computing business known as Amazon Web Services (AWS) and runs the Whole Foods chain of brick-and-mortar grocery stores. Founder and long-time CEO Jeff Bezos stepped down as CEO of the company on July 5, 2021, to become executive chair of the company. He was replaced by Andrew Jassey, who previously served as CEO of AWS
4. Tesla is primarily a maker of electric cars. It makes more than 90% of its revenue and virtually all of its profit from its car business, but it also sells solar panels and batteries for homes and businesses.
5. Alphabet is the parent company of search-engine giant Google. Among its other products besides the Google search engine, Alphabet runs video-sharing site YouTube. It's notable that the company splits its stock into two main share classes. Google's C shares are nonvoting shares, meaning they do not entitle the holder to participate in proxy votes. The A shares usually trade for slightly more than the C shares and carry voting rights. Each of these shares trades on the S&P 500, and each is large enough, by itself, to make the top 10 list. If the two share classes were counted together, it would place Alphabet fourth on this list and would make up roughly 4.2% of the index. There are also B shares, which have disproportionate voting rights and are only held by Google insiders. The B shares do not trade on the open market.
6. Nvidia is a company that develops and manufacturers Graphics Processing Units (GPUs). GPUs are a type of computer chip used for creating computer graphics, usually for visual design or computer gaming. However GPUs are increasingly in demand for other tasks such as cryptocurrency mining and artificial intelligence (AI) and machine learning development. Nvidia is known for its GeForce brand of consumer GPU's.
7. Berkshire Hathaway is a holding company for the various investments CEO Warren Buffett has made over the years. Among its numerous holdings are insurance businesses such as GEICO, large energy and utilities businesses, a major railroad, consumer brands such as ice cream chain Dairy Queen, and manufacturers such as aerospace parts manufacturer Precision Castparts Corp. It also owns an enormous portfolio of equities.
8. Meta Platforms, previously Facebook, runs the largest, most dominant social networking platform in the world. It also owns photo-sharing app Instagram, messenger app WhatsApp, and virtual reality equipment maker Oculus.
9. UnitedHealth Group is a health insurance and as a pharmacy benefit management (PBM) corporation. It operates its PBM as well as addition healthcare services such as health-related data analytics under its Optum brand.
10. Johnson & Johnson (J&J) is an American multinational corporation founded in 1886 that develops medical devices, pharmaceuticals, and consumer packaged goods. Its common stock is a component of the Dow Jones Industrial Average and the company is ranked No. 36 on the 2021 Fortune 500 list of the largest United States corporations by total revenue
What is the average return of S&P 500
For the past performances of the index, it has produced in average roughly 10%. This does not mean that it will have the same return of 10% per month, the value is fluctuating some years it produce more than 26% and other years it produce a negative return, so remember to diversify your investments to avoid a full allocation risk.
Can we invest in S&P 500?
Anyone can invest on the S&P 500. Through CFDs, you can buy partial shares of the index. There are several ETFs with whom we can buy from and there are many platforms we use such as eTORO or XM Trading.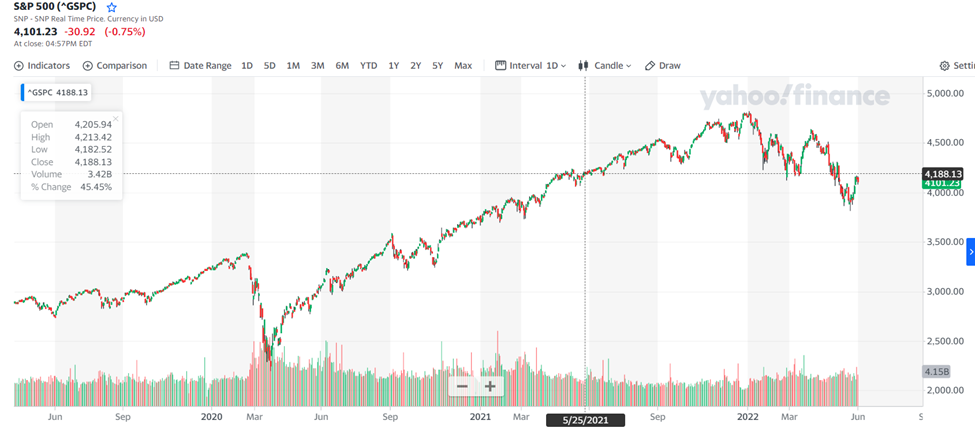 The most common of this in eToro platform is SPDR SPY (SPDR S&P 500 ETF), or in Vanguard VOO (Vanguard S&P 500 ETF)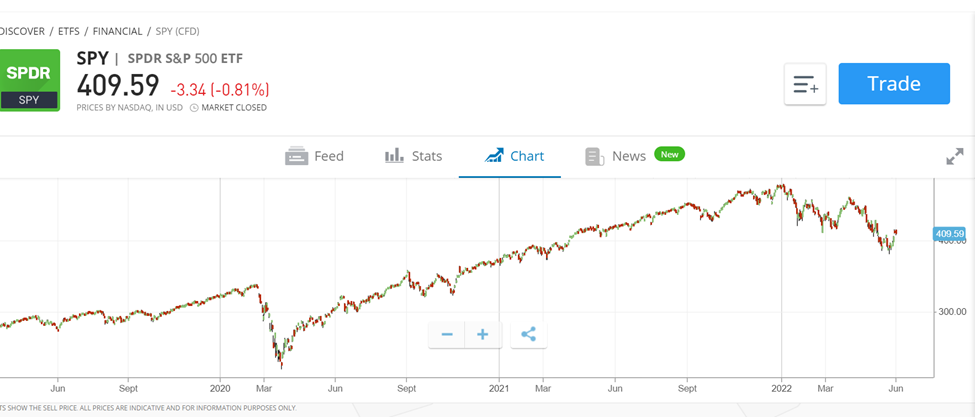 You can also do buying on the opposite trend of the market (the opposite of buying long) on ETFs available in eTORO platform such as the SPXU (ProShares UltraPro Short S&P500)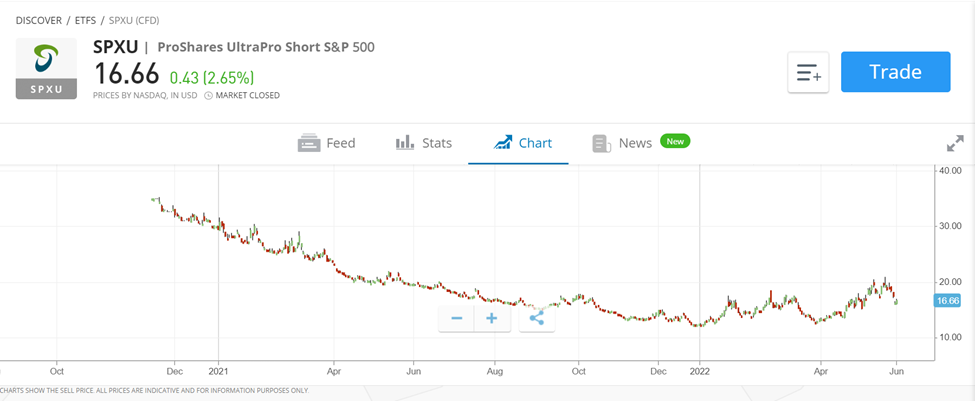 How to Open XM Trading Account
Attached is a video tutorial for Pinoys to understand how to open an account to be able to invest on the S&P500 index.
You can open an XM trading account through this link: https://clicks.pipaffiliates.com/c?c=610128&l=en&p=1
How to Open eTORO account
For eToro, you need to open an account as well and select SPDR SPY (SPDR S&P 500 ETF), or in Vanguard VOO (Vanguard S&P 500 ETF)
One you have funded your account go to the search portion of eToro and type S&P500, several choices will then be prompted, select the option you prefer. Remember to invest only the amount allocated for investing purposes and set your stop loss and take profits area.