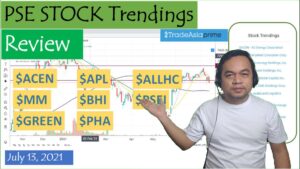 Joey is the founder of BodegaPik, a website to summarize studies and observations on the PSE market and a Philippine Stock Market Youtube channel, and also known as "Palaboy Trader". He does daily review of Trending stocks and teaches basics of Investing and trading in the Philippine Stock Market. 
He has the aim to educate Filipinos to be financially independent, either through the stock market or other forms of investments.
He is also is an Overseas Filipino Worker (OFW) currently working in a Multinational  Company in Malaysia.