After dropping by more than 12% from previous two trading days, BALAI has now returned to 0.72 pesos per share.
BALAI disclosed that it recently expanded operations in Cebu.
Balai ni Fruitas Inc. is a 75%-owned subsidiary of Fruitas Holdings, Inc. Since the acquisition of certain assets of Balai Pandesal in June 2021, the Company has grown the Balai Pandesal store network from 5 to more than 40. The company has 3 well-loved brands in its portfolio, which includes Balai Pandesal, Buko ni Fruitas, and Fruitas House of Desserts.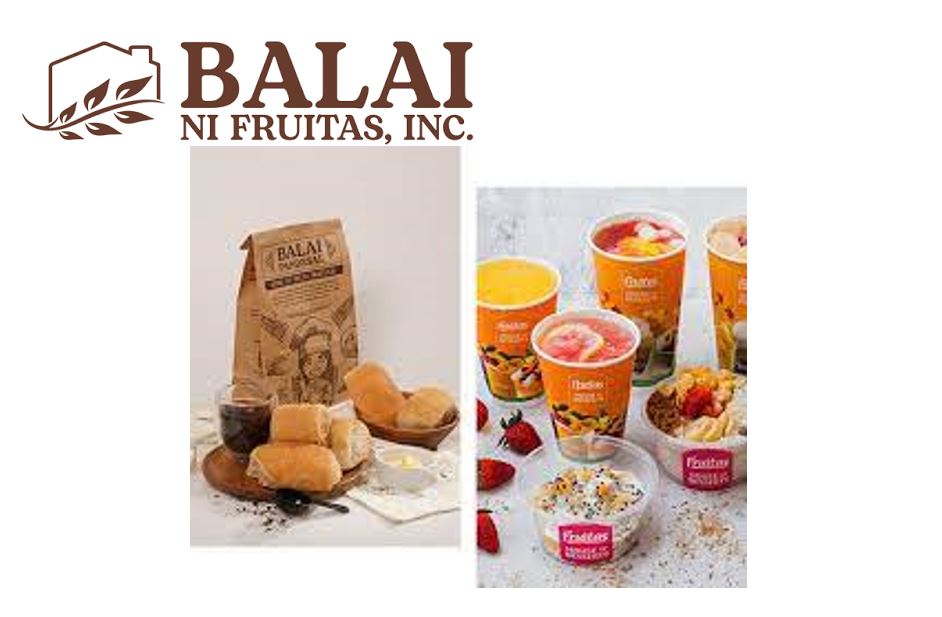 Below are the details of its disclosure in PSE Edge
Manila, Philippines – Leading Philippine counter service bakery company Balai ni Fruitas, listed on the Philippine Stock Exchange under the ticker BALAI, is expanding the distribution of Balai Pandesal baked goods in Cebu by tapping supermarkets and convenience stores. This is in line with the Company's strategic objective to make its products more accessible to Filipinos across the nation.
Supermarkets in Cebu initially carrying Balai Pandesal baked goods include Gaisano Country Mall, Gaisano Main Colon, and Gaisano Market Square. Balai Pandesal baked goods are also available in two branches of 24 Summit Pharmacy in Cebu. Additional Metro Gaisano supermarkets are expected to carry Balai Pandesal products soon. These include branches in Ayala Center Cebu, Super Metro Colon, Metro Colon, Super Metro Lapu, and Super Metro Mambaling.
This latest move complements the growing online presence of Balai Pandesal in Cebu. Patrons of Balai Pandesal in Cebu can purchase its baked goods through www.balaimart.com, Fruitas Holdings' group-wide e-commerce website. At the same time, Balai Pandesal is now available in more locations in Cebu through GrabFood and FoodPanda.
Balai Pandesal is available in its anchor store in Cebu located at 30 Cabarrubias St., Tisa, Cebu City. Seven other community stores within the Fruitas network in Cebu, including five Soy & Bean, one House of Fruitas, and one Fruitas House of Desserts, also sell Balai Pandesal baked goods.
"We reiterate our vision for Balai to be part of each Filipino household's daily habit. We have further expanded the distribution of our baked goods outside our stores and we see great prospects in this initiative. We are further exploring opportunities to make Balai Pandesal more accessible to Filipinos across the nation," said Mr. Lester Yu, BALAI President and Chief Executive Officer.
BALAI has registered a stellar year in 2022, with nine-month revenues at Php234 million, 164% ahead of the same period in 2021. Net income for the first nine months of 2022 was Php23 million, which translates to a net margin of 10%.
Source: https://edge.pse.com.ph/openDiscViewer.do?dge_no=ec3084744ccaa4c09e4dc6f6c9b65995
BALAI stock price closed at 0.72 pesos per share