The Nasdaq composite index is also known as the technology stocks Blue-chip index in the US stock market. It is one of the most commonly monitored stock index in the US stock market. See below sample snapshot from the yahoo finance section. The other 2 indexes which majority follows include Dow Jones Industrial Average or DJI and S&P500.

What are the requirements to be listed in the Nasdaq Index?
These are the basic requirements to be included in the Nasdaq composite index
1. The stocks should consist of companies with its shares listed as a common stocks. There are different types of stocks listed in the market such as preferred stocks (Preferred shares), exchange traded funds (ETFs) and other type of securities are not considered
2. Once the stock is included in Nasdaq index, it can never be included in other US stock index
3. American depositary receipts (ADRs), real estate investment trusts (REITs), and shares of limited partnerships are eligible, however.
Technology sector is one of the most monitored section of the market as most popular companies like Facebook, Google and Apple are where they are normally listed.
What is the weight of individual Stocks on the index?
Blue chip index in the Philippines works in the same way. Points are assigned depending on the impact of the individual stocks making up the list, and later at the end of each trading session, these are summarized. It therefore means that higher weighted stocks have a bigger impact on the index as compared to lower weighted stocks. Higher weighted stocks are normally those with bigger market capitalizations.
How many companies are in the Nasdaq Composite index?
There are surprisingly large number of stocks in the Nasdaq Index. It varies accordingly because it depends if it is meeting the requirements. This means it could be included this month but later it will be remove from the list based on the company performances.
In the Nasdaq Index, higher weighted stocks or top 10 stocks on its list contains much of the index impacts such that it accounts for approximately 47% effect on the Index.
What are the top 20 Nasdaq Index Stocks?
These are the top 20 Stocks in the Nasdaq Index
Apple (NASDAQ:AAPL)
Microsoft (NASDAQ:MSFT)
Amazon (NASDAQ:AMZN)
Tesla (NASDAQ:TSLA)
Nvidia (NASDAQ:NVDA)
Alphabet (C shares) (NASDAQ:GOOG)
Alphabet (A shares) (NASDAQ:GOOGL)
Meta Platforms (NASDAQ:FB)
ASML Holding (NASDAQ: ASML)
Broadcom (NASDAQ: AVGO)
Costco (NASDAQ: COST)
PepsiCo (NASDAQ: PEP)
Cisco Systems (NASDAQ: CSCO)
Comcast (NASDAQ: CMCSA)
Intel (NASDAQ: INTC)
Adobe (NASDAQ: ADBE)
AstraZeneca (NASDAQ: AZN)
Advanced Micro Devices (NASDAQ: AMD)
Qualcomm (NASDAQ: QCOM)
Texas Instruments (NASDAQ: TXN)
Can we invest in NASDAQ Index?
Yes, just like what we did with the Dow Jones Industrial index as a foreigner we can buy it through CFDs from different brokers.
A representative of the NASDAQ Index can be bought using NASDAQ100 CFDs in eToro.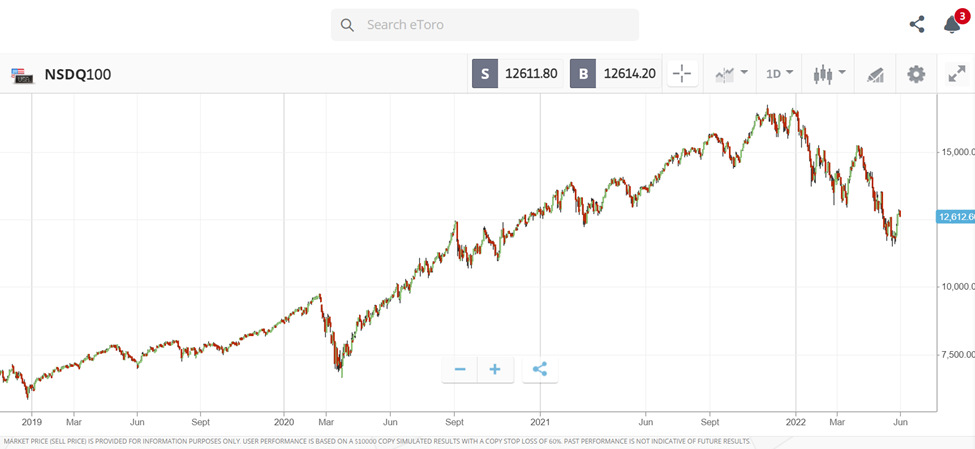 How to invest in the Nasdaq Composite Index?
There are several international brokerage companies providing ways on how to invest in NASDAQ, specifically, you can buy the shares of the NASDAQ through CFDs. Even Filipinos can invest in this index stock. You can do this by opening an account in eTORO or XM Trading account.
I have a video for XM trading where instructions how to open an account is illustrated. You can check my video here.
You can open an XM trading account through this link: https://clicks.pipaffiliates.com/c?c=610128&l=en&p=1
How to Open XM Trading Account
How to Open eTORO account
Here is a sample video on how to open an eTORO account.
Once you have funded your account, click the "TRADE" button, enter the amount you want to invest and determine whether you are shorting or buying long the Index stock. Leverage is normally set to X1 only to avoid too much risk on investment.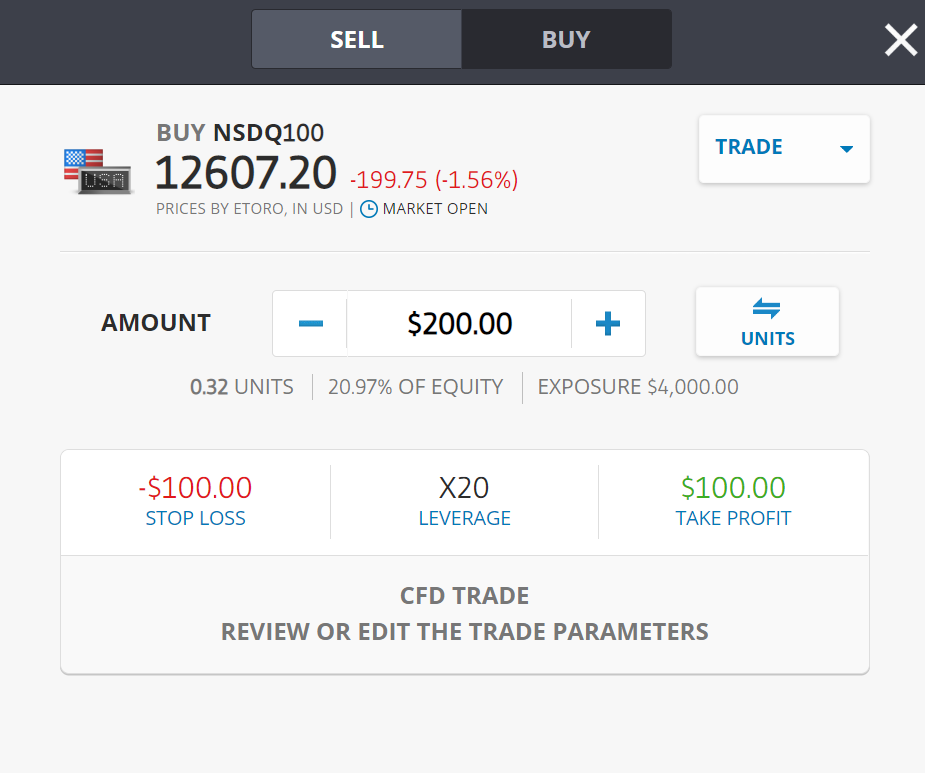 As mention on the article for the Dow Jones Industrial Average, be sure to put your take profits and stop loss limits as trading or investing have risks involve. Also try to manage your expectations and invest an amount you are willing to lose. If you want to do a less risk investing you can try long term investing method as discuss on the article link here