(Last Updated On: August 22, 2021)
The PSE market seem to disregard the upcoming decision by the government whether to stay in ECQ or move down a bit from its strict restrictions to MECQ. Malacanang is set to announce the remaining days of August quarantine classification by Friday,August 20,2021, according to Spokesperson Harry Roque.
It remains to be seen whether the palace will favor the lighter MECQ classification with the rising cases of people affected with Covid variant, especially that we are dealing with the Delta variant. Its strong uptrend move broke the immediate resistance at 6,600 key lelvel.
The index close at 6,718 very close now the 6,800 resistance level. This is the fourth straight day that the index ended in green.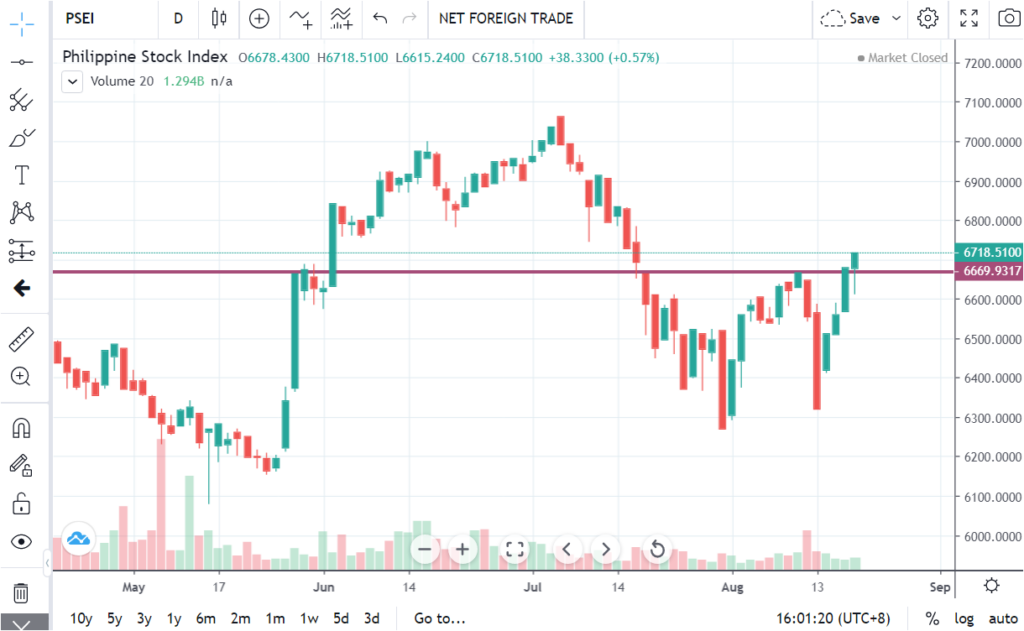 Alliance global holdings (AGI) led the market uptick during the pre close period as it surged up to 8.05% following the news that its subsidiary Emperador will list in SGX.
EMP is keen to push through with a secondary listing on the main board of the Singapore Exchange (SGX), with its board of directors already signaling management to accomplish the requirements as soon as practicable.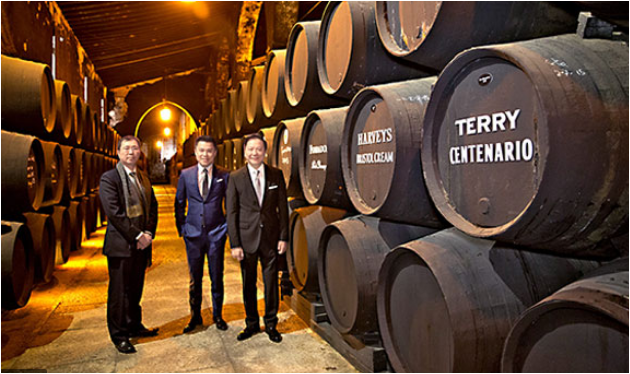 1AGI 8.05%
2AEV 3.90%
3JGS 3.46%
4CNVRG 2.76%
5LTG 2.76%
6BLOOM 2.59%
7RLC 2.45%
8PGOLD 2.44%
9RRHI 2.20%
10ALI 2.06%
11MER 1.75%
Outside of the index Ginebra San Miguel (GSMI) followed the closed with 13.91% gain for the day.
Mining sector still still on the red as it dropped again by -1.82%

Outside of the Philippine stock market, Asian indexes were all in red following the correction being felt across US and Europe. Majority of the indexes are in red.