(Last Updated On: June 3, 2022)
The market ended in green this Friday to close the market in a good note. Index is up by 0.82%. PSE market have been pressured by lack of catalyst for the week and the upcoming inflation results this month which is reported to have exceeded 5%.
The index close at 6,741 bouncing near its 20 day moving average (MA20) . It also has good results with a net foreign buying of 15.2Million after the close. Pre close net foreign is at -23Million for the day indicating renewed buying from Foreign. Foreigners have been net sellers for the last four days of trading.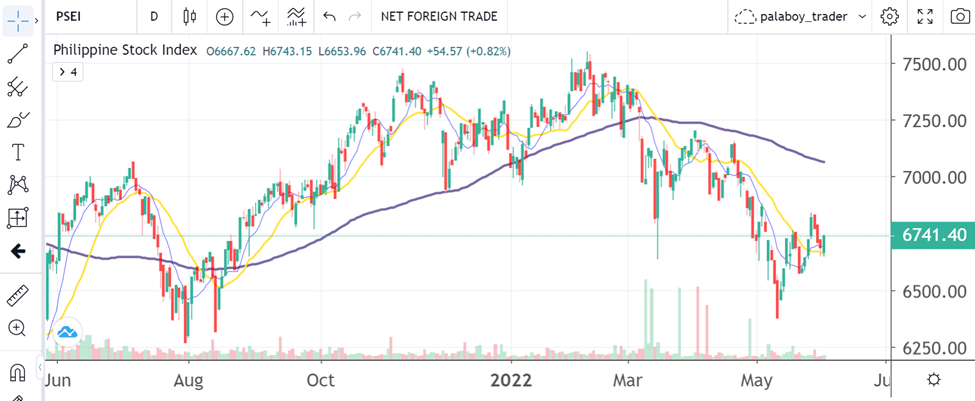 For the index sector, Mining dominated the whole week and close strong today with 2.28% gain led by AT and Semirara Mining  (SCC) and property sector recovering by 1.38%. All PSEI indexes at Friday's closing ended in positive.

For the Blue chip index, todays close was led by JGS (+4.35%), Monde (+3.72%). Monde has been pressured by selling for the past days after its MSCI rebalancing effect was priced in. For the decliners, AEV (-2.29%) and Robinson land (-2.05%) had the most correction.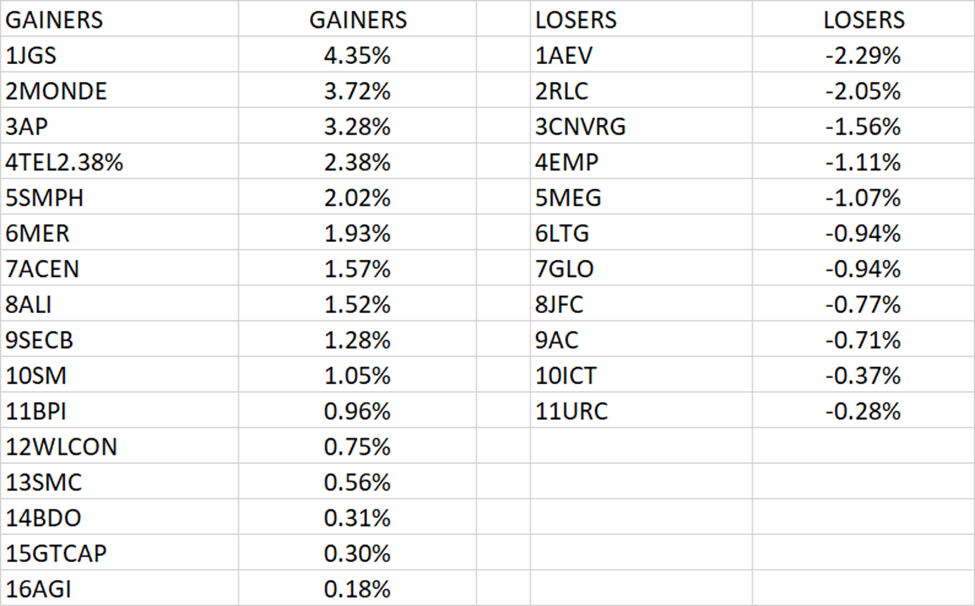 PSE market seemed to follow the bounce monitored also in both US and Asian markets as of todays writing. S&P 500 move up by 1.84%, Nasdaq by 2.69% and DJIA by 1.33%.