(Last Updated On: October 13, 2021)
October 13, 2021

2Trade Asia
$AEV bought $UBP shares. AEV purchased 4.8mn UBP shares last 08 Oct. at P80/share. No other details were given.
$PCOR lists bonds in PDEx. PCOR listed its P18bn fixed-rate bonds in PDEx, covering the initial tranche of P50bn shelf registration. The float represented PCOR's 3rd PDEx listing, & was nearly 3x oversubscribed.
$DNL details related party loan. DNL signed a related party loan worth P1.8bn with D&L Premium Foods Corp. payable in 3 years, and P1.2bn payable in 5 years, to finance the capex of the latter. D&L Premium Foods s a subsidiary of DNL.
SGP's follow-on float comprises 1.154bn common shares at P15-P25/share & has been approved by SEC.
$SGP disclosed changes in follow-on book runner participants. SGP said JPMorgan will withdraw from the group of joint global coordinator & bookrunniers for its upcoming follow-on offer.
MD & SLI float gets green light from SEC.  SEC cleared medical equipment distributor, Medlines Distributors, Inc.'s (MD) P2bn IPO, & SLI's P9.87bn follow-on offer (FOO).  MD's float will cover 550mn primary common shares priced at
Slower month-on-month trade gap in August, higher YoY.  PSA reported $3.58bn trade deficit in August (-2.2% vs. July, +64% YoY).  Exports for the month in review grew 17.6%, imports +30.8%.  BSP sees export growth of 14% for 2021, imports +20%.
October 13, 2021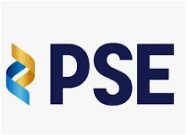 AllDay Marts, Inc. IPO Final Offer Price: ₱ 0.60 per share Read the Listing Notice here
PSEi opens at 7,121.59 up 13.77 points or 0.19 percent.
PSEi 7,127.71 up 19.89 points or 0.28 percent.
PSEi 7,145.92 up 38.10 points or 0.54 percent.
PSEi 7,153.90 up 46.08 points or 0.65 percent.
PSEi 7,119.08 up 11.26 points or 0.16 percent.
PSEi 7,036.91 down 70.91 points or 1.00 percent.
SM Prime Holdings, Inc. to open SM City Daet, its first mall in the province of Camarines Norte
October 13, 2021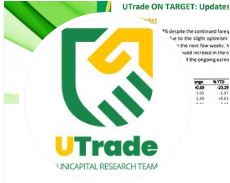 Preliminary data from the PSA showed value of merchandise exports in August 2021 rose 17.6% year-on-year to $6.47B, while merchandise imports grew 30.8% year-on-year to $10.04B.
The Monetary Board approved $4.66B foreign loans in 3Q for reform programs and assistance to sectors affected by the pandemic. The amount is higher by 19% compared with the $3.9B worth of foreign financing the MB approved in 3Q last year.
Broken down, about P35.1B from the 5% tax on gross gaming revenues and P41.2B coming from the 25% withholding tax from the gross income of foreign employees. The nongaming revenues of Philippine-based POGOs are also subject to 25% regular income tax.
Peso closed 5 centavos lower to P50.85 against the greenback, following the wider trade deficit data in August
Petron Corp.'s (PCOR) listing of P18B worth of fixed-rate bonds on the Philippine Dealing and Exchange Corp. (PDEx) was three times oversubscribed
JFC opens 53rd store in the US following the launch of a Jollibee branch in Pembroke Pines in Florida. Over in Canada, the company opened a branch in a Calgary mall, which is JFC's 22nd in Canada.
The Securities and Exchange Commission approved Synergy Grid & Development Philippines., Inc.'s (SGP) follow-on public offering of up to P1.15B common shares with a par value of P1 per share. The price of the shares will range from P15 to P25 per offer share.
The 8-megawatt (MW) hydroelectric power plant of Matuno River Development Corp. (MRDC) in Bambang, Nueva Vizcaya is set to begin commercial operations before the end of 2021.
CNVRG has launched "Converge Business" segment which will serve as its umbrella brand for business connectivity services and solutions.
October 13, 2021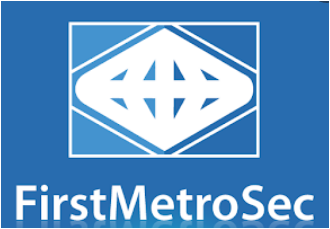 First Metro Sec
$CNVRG: Has launched a business-to-business (B2B) brand, providing connectivity solutions to both small and large enterprises.
$GLO: Disclosed that it hauled in over 349,000 new subscribers and improved services for 640,00 customers after aggressive rollout and network build this year.
$ICT: Unit Manila Harbor Center Port Services Inc. disclosed that it took delivery of eight light rail vehicles from Citadel Shipping's MV Morning Margareta for the Light Rail Transit Line 1 Cavite Extension Project.
$JFC: Continued to expand across North America as it recently opened a new store in Pembroke Pines, Florida, and Calgary, Alberta, Canada.
PSEi closes at 7,068.92 down by 38.90 pts (-0.55%)
$FMETF : Closed @ 107.30 iNav @ Php107.3816 vs. last NAV @ 108.00.
$HOME (+4.31%) : Disclosed that it is close to 100% vaccination goal for employees across all branches nationwide.
$MWC (+3.91%) : Unit Calbayog Water Company, Inc. and its partner Tubig Pilipinas Group, Inc. signed a P393-Mn term loan facility with BPI. The loan will be used to partially finance Calbayog Water Company's capex projects.
$SMPH (+1.27%) : Set to open its new mall in Daet, Camarines Norte on oct. 15.
October 13, 2021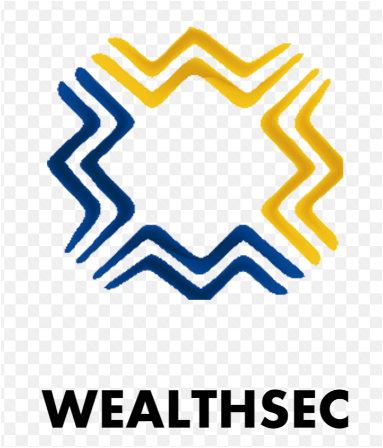 $HOME AllHome close to 100% vaccination goal for employees across all branches nationwide
Chelsea Logistics and Infra Holdings Corp. New 52-Week Low
New 52-Week Highs:
$ACEN
$BDO
$DMC
$HOUSE
$HVN
$MWC
$SCC $UBP