(Last Updated On: September 21, 2021)
The market rebounded from a low opening of the index (-0.9%) to a good closing of (+0.34%) after investors flock to PLDT (TEL) and Aboitiz Equity Ventures. The market was shaky for the last couple of days due to the news spreading of the defaulting on debt of China's Evergrande could result to another LEHMAN Brothers if ripples across the financial markets happen
The index move up with a percentage of 0.35% at the close and its value ended to 6,881.20. Net foreign however ended selling with -216,352,763 signifying cautiousness from international investors.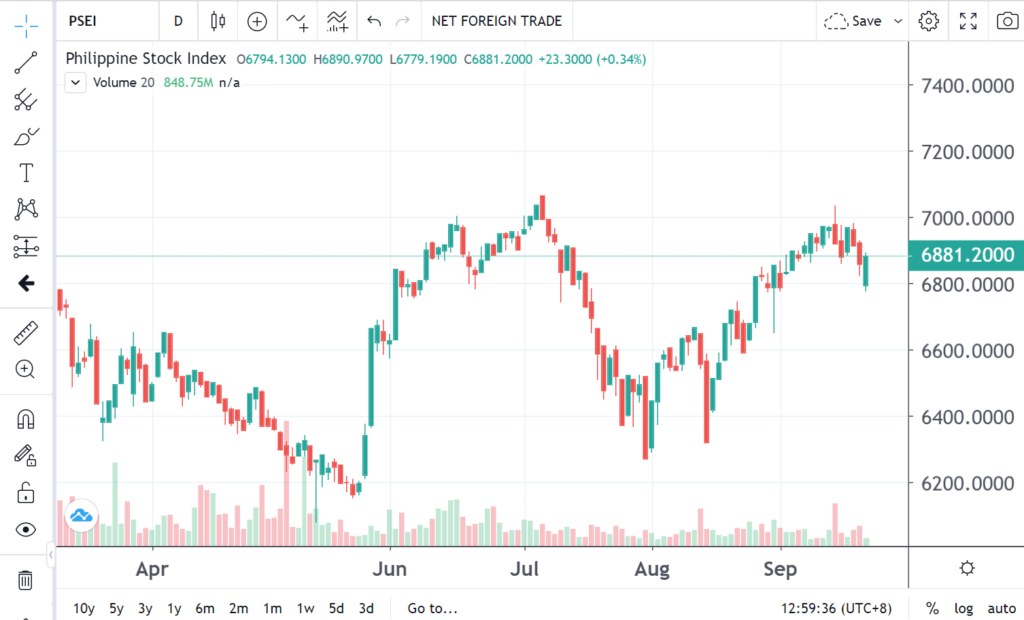 As for the Blue chip index, PLDT and AEV moved the market significantly with a breakout of for TEL (5.96%) and AEV (7.22%)
1AEV 7.22%
2TEL 5.96%
3LTG 5.04%
4MER 1.73%
5CNVRG 1.60%
6SMPH 1.23%
7PGOLD 1.22%
8MPI 1.07%
9BPI 0.55%
10ALI 0.46%
11MBT 0.45%
12AGI 0.39%
13AC 0.13%
Property sector rebounded the most as the fear on the economic impact of Evergrande subsides. It closed at 0.72%

Evergrande of China
The property giant Evergrande caused ripples in the financial markets since yesterday as news about its impending Debt Default circulated on the media. As the stock price of Evergrande slide on the Hongkong index, it currently dropped by -84% from its last year price. Hongkong property index slide by as much as -6.7% due to market sentiment. Evergrande plans to restructure its looming debt of $300Billion dollars through its properties or through cash installments.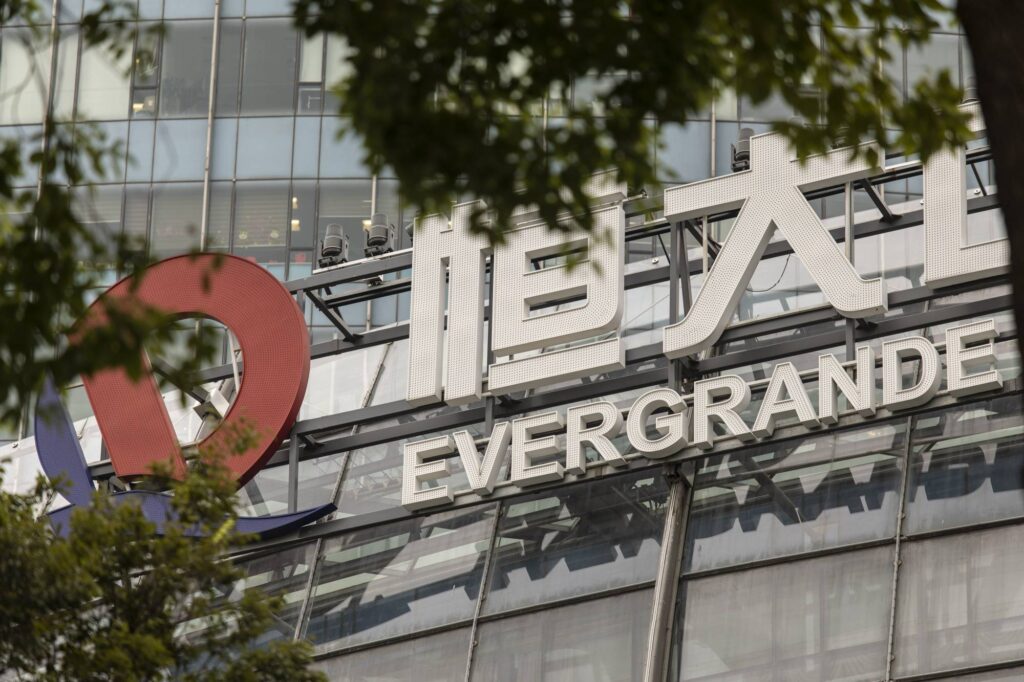 US indexes close in the red yesterday with Dow jones at -1.78% and Nasdaq composite at -2.19%