(Last Updated On: September 16, 2021)
The PSE market index closed by 1.28% up from the previous two days of profit taking after barely touching the 7,000 bullish level. Majority of the Blue chip stocks recovered from the strong pullback from the previous trading days as it tried to digest news about the new granular lockdown to be implement today September 16 until the end of the month. There is also some good news on Government infrastructure building as it increase year over year.
The index closed to with a net foreign buying of 53.8Million , current level is near 7k again at 6968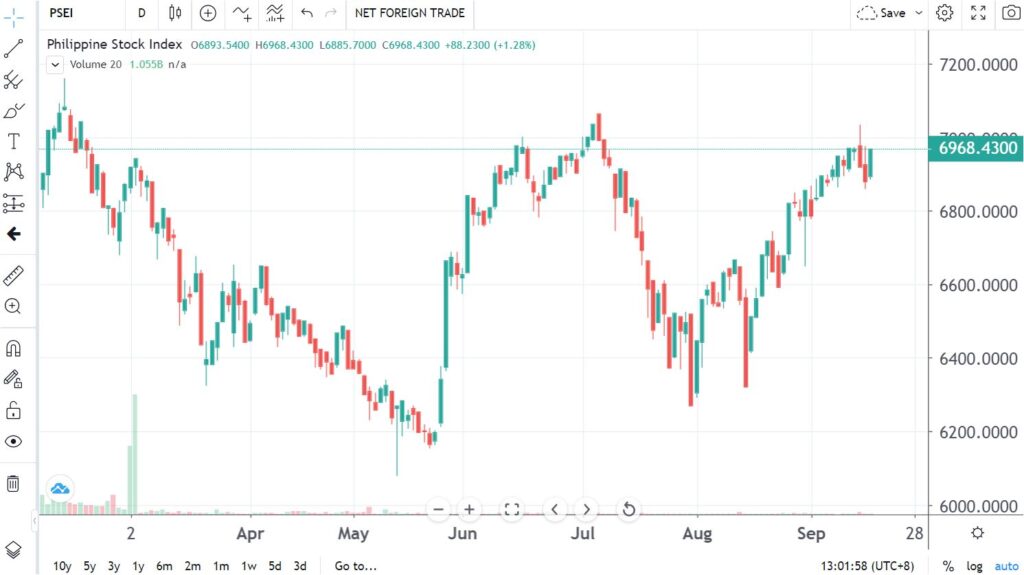 Blue chip index stocks move up as seen on the below list with Globe Telecom leading at 5.26% along side power companies Aboitiz Equity Ventures (5.25%), Aboitiz Power (4.29%) and AC Energy (3.76%)
1 GLO 5.26%
2 AEV 5.25%
3 AP 4.29%
4 ACEN 3.76%
5 SMPH 2.89%
6 ICT 2.69%
7 JGS 2.45%
8 PGOLD 2.38%
9 JFC 2.26%
10 ALI 2.15%
11 AGI 1.89%
12 TEL 1.82%
13 CNVRG 1.43%
Granular lockdowns
Metro Manila is now under alert level 4 second highest restrictions with regards to levels (level 5 most severe cases). Under this level several indoor activities will be allowed by the government for fully vaccinated individuals.
DILG Undersecretary Epimaco Densing III also said that under alert level 4, several businesses can resume operations at a limited capacity of 10% which includes religious activities, dining and personal care.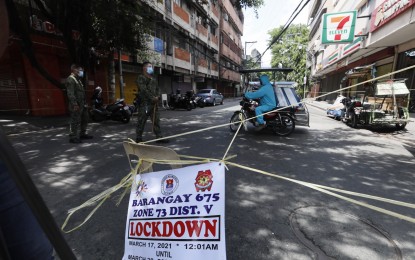 For the outdoor activities this will be at 30% capacity for dine in and eateries regardless of vaccination status. According to IATF rules "Indoor dine-in services may be allowed at a limited 10% venue/seating capacity but will cater only to individuals fully vaccinated against COVID-19 in addition to their allowed outdoor or al fresco capacity"
Infrastructure Spending
Infrastructure spending of the country have significantly improve as well going to 39% for July and had a year on year increment to more than 70 Billion pesos. The government spent more on public works and information and communications equipment.