(Last Updated On: July 20, 2021)
PSEI index managed to stay above its support level above 6,780. The impact of the Fitch review is still being felt and the PSEI gain of 0.56% was due to a "magic" closing effect as traders and investors managed to buy up some of the blue chips at the closing.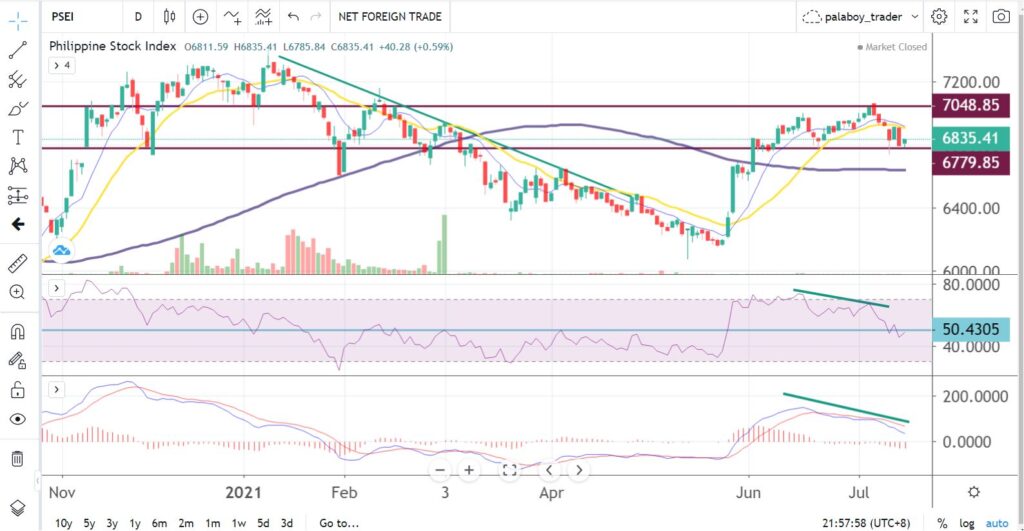 The RSI indicators are still showing signs of weakness together with the MACD indicators suggesting low risk appetite from both traders and Investors.
Trending stocks
PHA-managed to move more than 7% for the day because of sentiment from Marvin dela Cruz, president of Squidpay technologies
GMA7-still reeling from strong profit taking
CLI-July 14 marked the payment date for the 123% stock dividends caused a sudden gap down on price movements