(Last Updated On: July 21, 2021)
Filinvest Land Inc REIT Approved for Listing
The Philippine Stock Exchange announced the approval on Monday, which would be the third REIT listing after Ayala Land Inc.'s AREIT Inc. and Double Dragon Properties Corp.'s DDMP REIT Inc.
This is comparable in size to AREIT and DDMPR as it would rake in around 14.9 Billion peso after its secondary shares and overallotment share sale is completed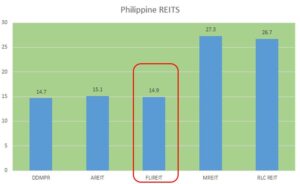 Filinvest REIT is selling up to 1.79 billion shares . This involves 1.63 billion shares owned by Filinvest Land and another 163.42 million shares to cover excess demand.
Latest update as of July 20, 2021, the final offer price would be at 7.0/share
"Please be advised that the final offer price for the REIT initial public offering of Filinvest REIT Corp.'s common shares is P7.00 per common share," which was signed by FILREIT President and Chief Executive Officer Maricel Brion-Lirio
The SEC has already approved its listings with the below details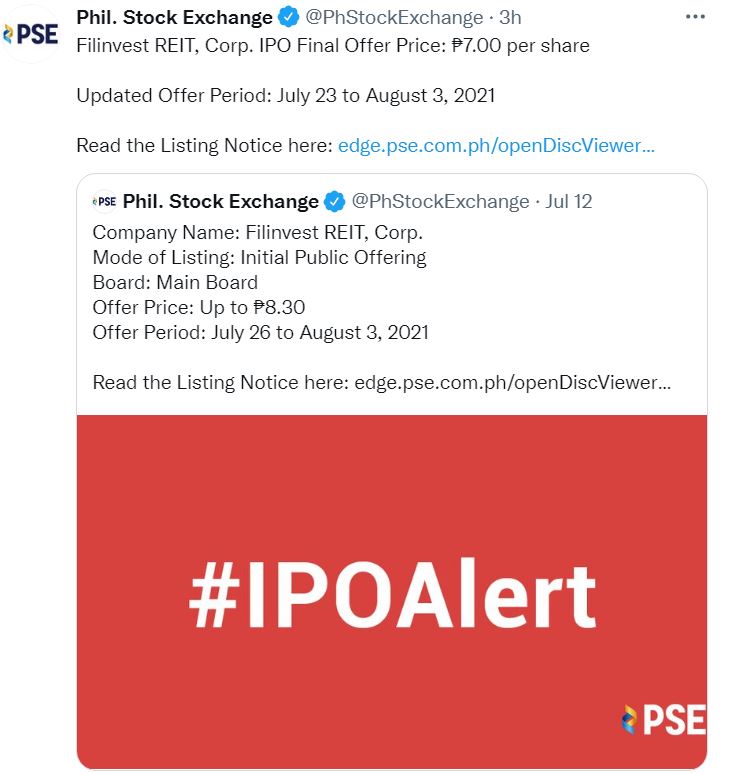 Watch video review for the FLI REIT (FLIRT) here