(Last Updated On: October 16, 2022)
Converge ICT founder and CEO Dennis Uy, have met together with President Bong bong Marcos Jr (BBM) and with Korean Telecommunications (KT) corporation of South Korea to discuss internet improvement in the Country. The event happened last October 14, 2022.
The meet up photos were posted on the official Twitter account of BBM and Dennis Uy as well.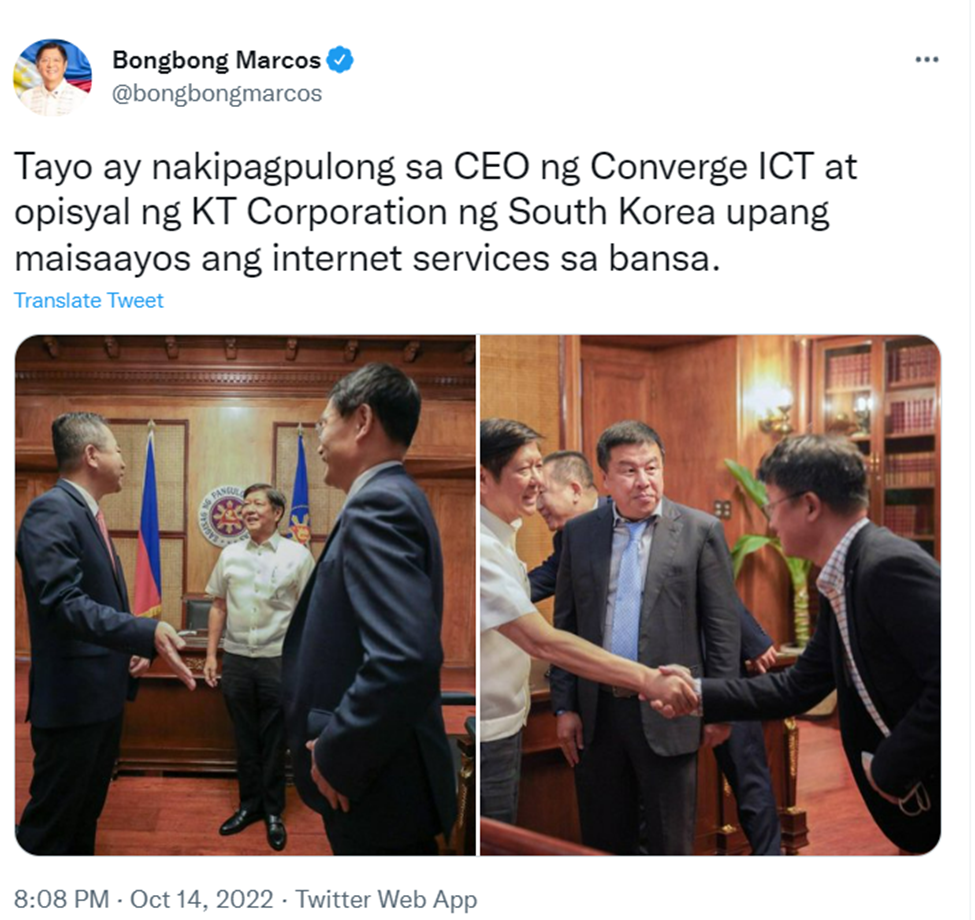 Dennis Uy thanked BBM for his move to work with private groups to improve the countrys' connectivity to narrow down the digital divide and ensure that no one is left behid. This was posted as well on Dennis Uy's Twitter post.
Dennis Uy last time have submitted bids to become the 3rd Telco during the time where President Duterte was asking for an improve internet connectivity from the Telco giants Globe and PLDT. The 3rd Telco approval later went to Dennis Anthony Uy of Dito Telecommunications.
Stock price of CNVRG has remain in the lows for the past week and closed last Friday at 12.50 peso per share below its IPO price.