(Last Updated On: October 18, 2022)
SMPC (PSE: SCC) declared a special dividends for its shareholders on record as of October 31, 2022.
The company conducted a special meeting of its Board of directors and approved the declaration of 3.50 pesos per share dividends per outstanding common shares. This is a special cash dividends for its shareholders.

This is 100 percent more than the P1.75 special cash dividends declared last year, and the highest dividend ever declared by SCC.

Ex-dividend date will be on October 26 while payment will be made on November 15.

Last April, the company paid out P1.50 per share in regular cash dividends.

With the additional special cash dividend, the total dividend payout of SCC to its shareholders for 2022 will be P5.00 per share, the highest in its corporate history.

It also translates to a cash dividend yield of 12.34 percent based on its October 14 closing price of P40.50.
Several executives of Semirara Mining have been conducting share acquisitions as well from the past days prior to the dividends declarations. They have been buying shares as of September 15,2022.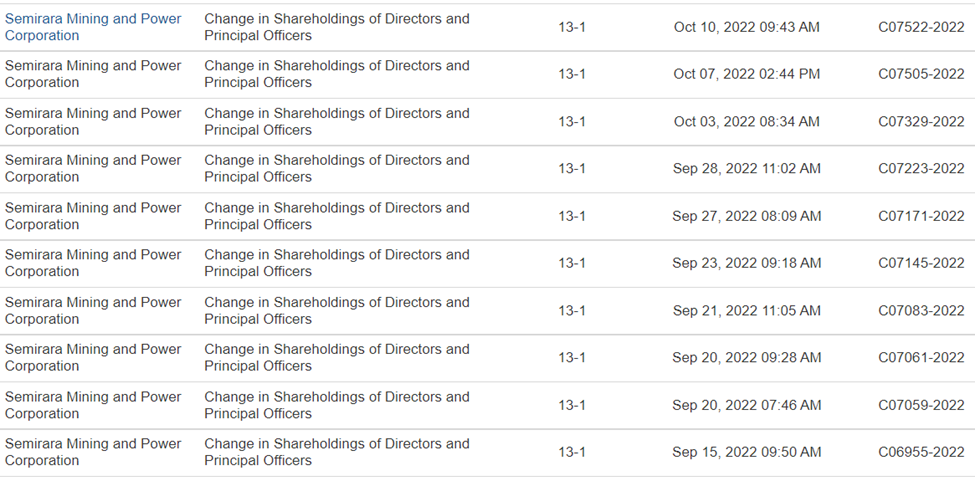 The latest buy back was last October 13, 2022 a day before the special dividends declaration.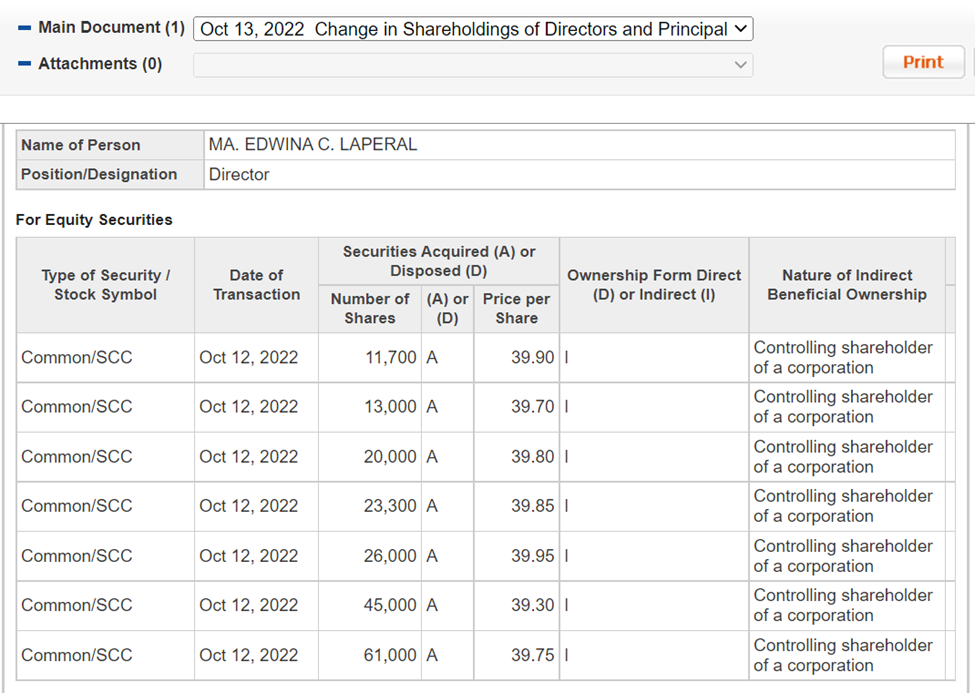 Stock price of SCC were up by 2.47% for yesterdays trading. It closed at 41.50 pesos per share.
The overall stock price is in uptrend move bucking the downtrend direction of majority of other stocks in PSE market.