(Last Updated On: September 7, 2021)
The market is continuing its upward movement and is near the previous major resistance of 7000 level. A slew of good news are circulating and this may help sustain the current level of the market. This includes easing Jobless claims, Granular Lockdowns and GCQ implementation starting tomorrow.
The index close at 6912.70 with net foreign buying of 108.8Million, indicating renewed optimism from the investors.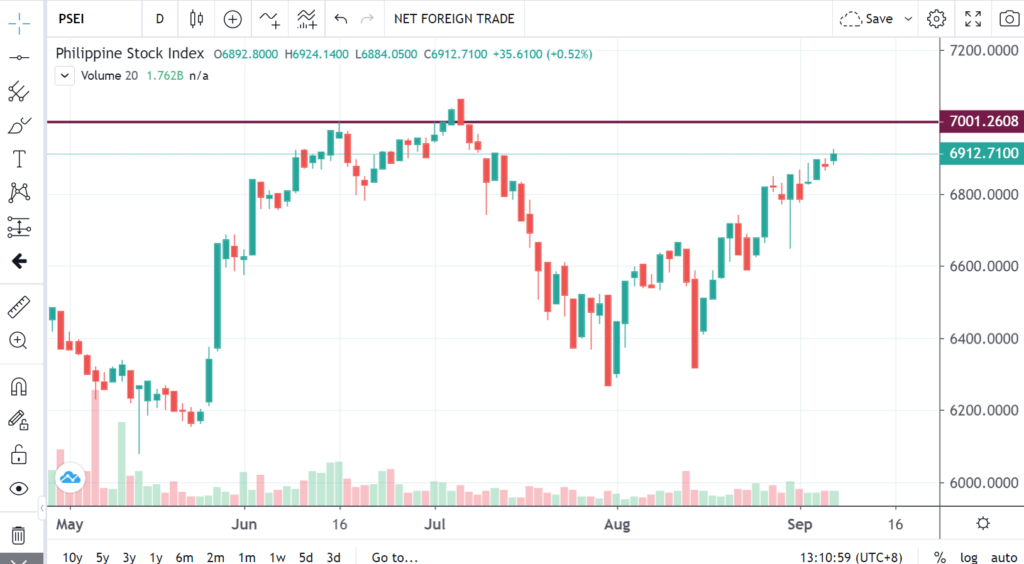 For the blue chip index that led the group included Globe Telecom bouncing after few days of drop, LTG finally found its bottom and Megaworld Corporation
1GLO3.33%
2LTG3.33%
3MEG2.84%
4AC2.65%
5SM1.70%
6GTCAP1.59%
7CNVRG1.59%
8BLOOM1.43%
9ICT1.41%
10URC1.26%
In terms of the indexes, Services sector led the group while finance is still lagging the group.

The market became optimistic with slew of news which will further help businesses in the future.
MECG to GCQ by September 08-30
The government decision to move from MECQ to GCQ will start from September 8 to September 30.  Under the granular lockdown status, Metro manila will be the pilot cities that will select only particular areas with high concentration of COVID19 cases to stay under lockdown. This will give boost to the income sector as there will be more people who can go back to their work. Inspite of the surging cases of more than 22k yesterday, the government followed this route to strike balance on rebooting the economy while implementing measures on containing the virus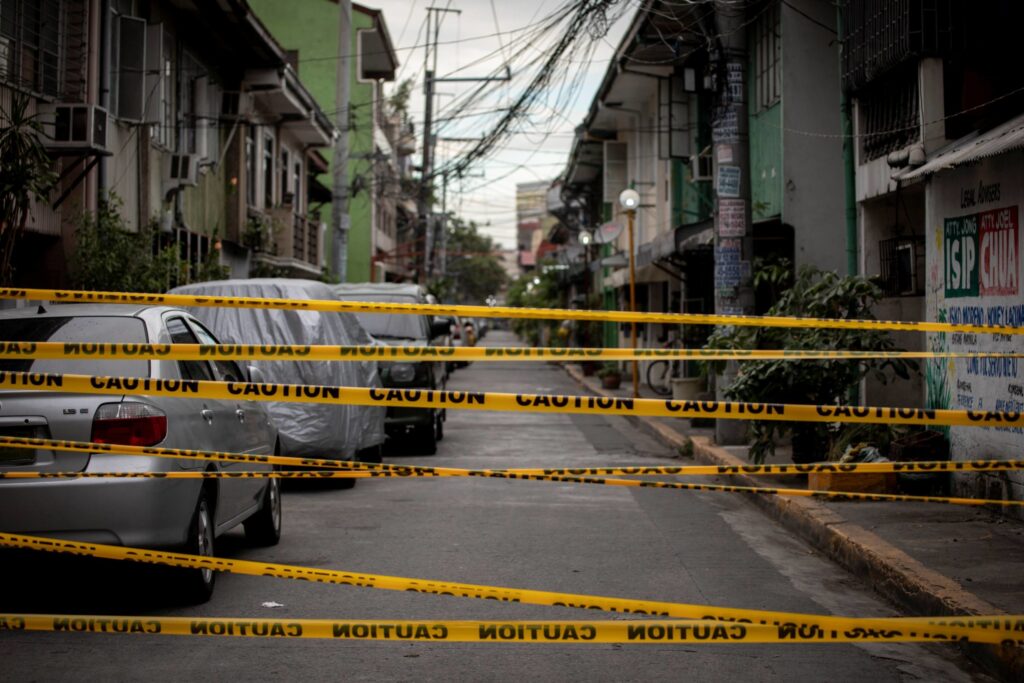 Face to Face Classes
Malacanang also stated its willingness to allow certain areas with low covid cases to start face to face classes.
According to Spokesperson Harry Roque
"The initial reaction of the President is if it's going to be a pilot, and if it is conducted in areas with a really low number of cases, he may allow it.
But the pilot should be in areas with a really low number of cases just so we can pilot it and see if it works, if it can be implemented in other areas"
Jobless Claims
Philippine national statistics has recently disclosed the jobless rate in the Philippines showing better results for July as compared to last month. For the month of July, national unemployment rate eased up to 6.9% while in June this value was up by 7.7%