(Last Updated On: June 14, 2022)
The PSE market rebounded on the third day of Global market rout and closed by +0.12% at the close as investors flee riskier assets from the market. US inflation at high peak of more than 8% is pushing the FEDs from increasing the interest rates again. People are moving their assets from risk investing as of this time. Covid19 cases for NCR was recorded with a 53% increase as compared last week, prompting headlines on possible Alert level 2 call outs.
PSE index close at 6,474.53with a net foreign selling of -1.24 Billion.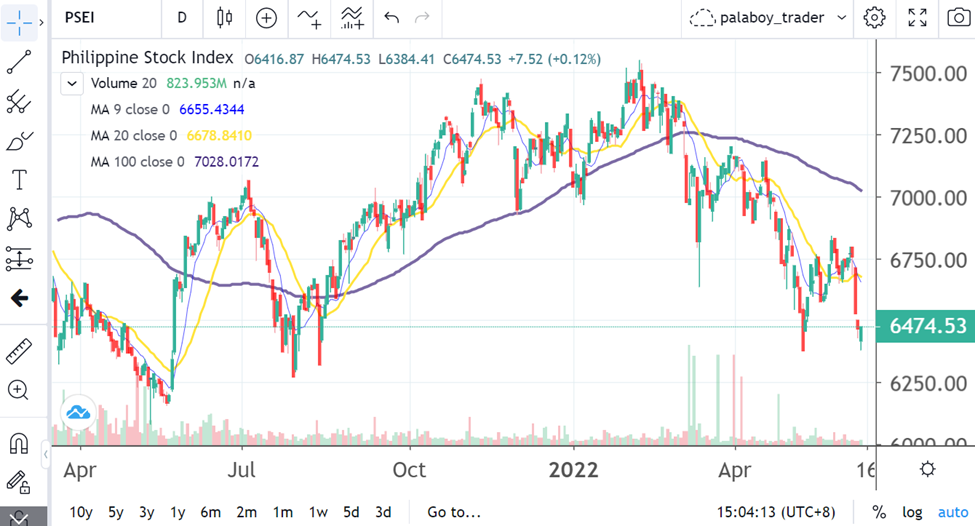 For the index sector, industrial sector (-0.87%) led the drop in the market while Holdings sector (+1.64%) rebounded during the pre-close period.

For the Blue chip index AEV(+3.23%) and GTCAP (+3.05%) led the blues, while MONDE (-3.42%) and WLCON (-2.98%).
For Global and Asian markets, US market dropped significantly in yesterdays closing where Nasdaq fall by as much as -3.77%, Dow Jones -4.68% and S&P500 by -3.88%. ASIAN markets in early trading were still in deep red as well.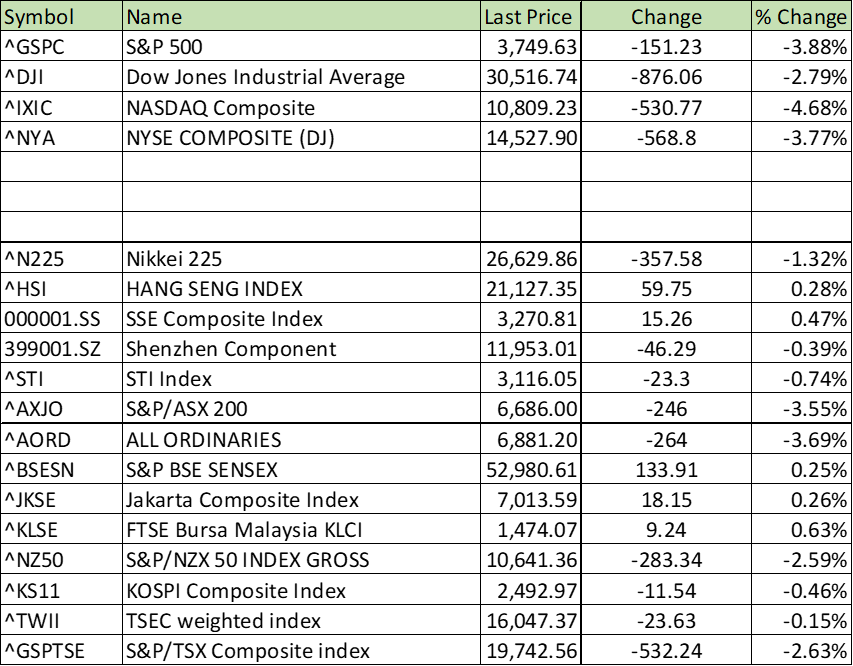 The US market is set to bounce however for the day as the futures are currently indicating green levels.

On the cryptocurrency side, all eyes are with Bitcoin as it broke below 22k level yesterday. It is still reeling from a big loss as of this writing. Current level is 22,292 with a -12.19% loss since yesterday break on its support level.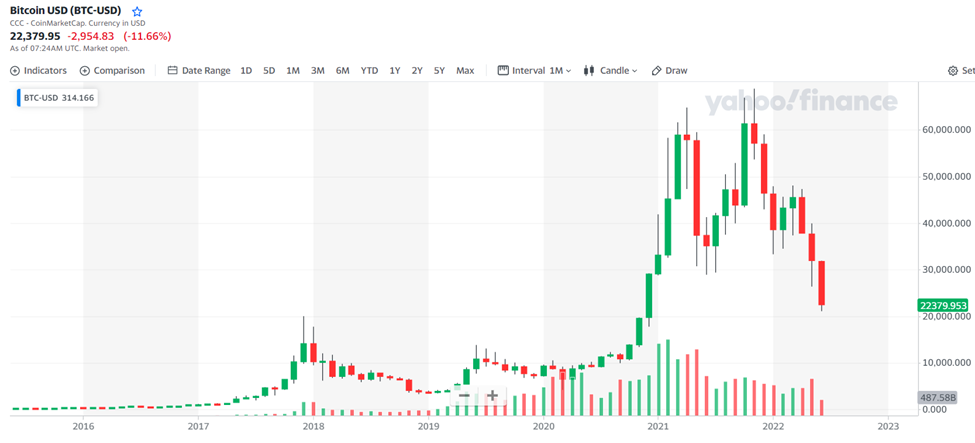 Binance have to stop trading of Bitcoin yesterday for a while as it encountered "technical" errors during trading.