(Last Updated On: August 6, 2021)
The index did not move significantly but ended in red with majority of movers coming from the newly introduced Blue chip stocks like AC Energy (ACEN) and Converge ICT (CNVRG). Effectivity of the new stocks on the list will start by August 16, 2021. You can check our link for New Blue chips list here.
Index leader ICT and BLOOM also added on the Bullish move of most stocks.
1BLOOM6.19%
2ICT4.01%
3GLO2.53%
4MBT1.97%
5JGS1.84%
6SECB1.60%
7SMC1.59%
8MER1.47%
9AEV1.25%
10PGOLD1.00%
11AP0.65%
The index ended with  -0.11% loss with a net foreign selling volume of -167Million and close at 6,539 level.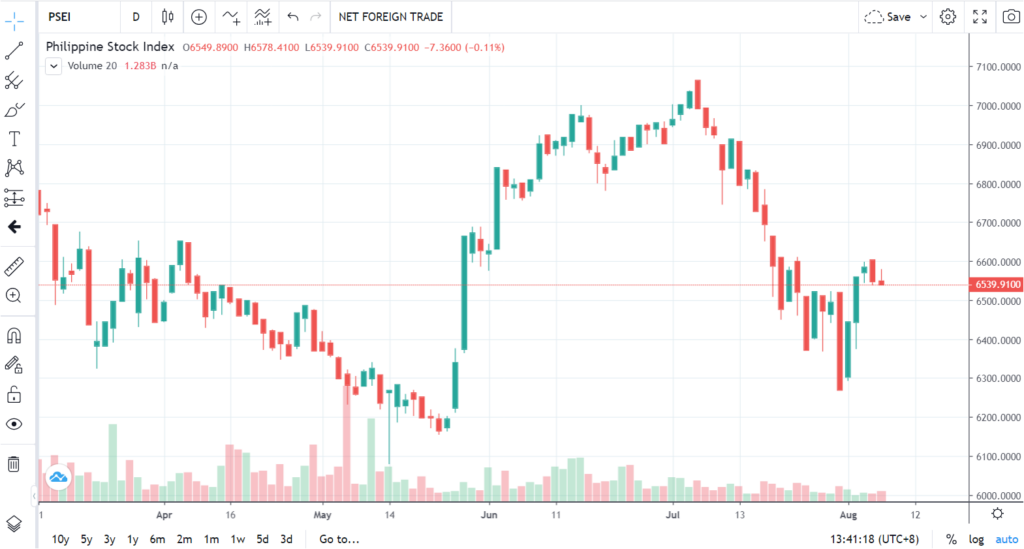 Majority of Blue Chips have modest gains while Emperador drop by -8.85% and DMC drop by -6.07%
1EMP-8.85%
2DMC-6.07%
3URC-3.65%
4RRHI-2.58%
5LTG-2.36%
6AC-1.76%
7BPI-1.61%
Today marks the start of the Enhance Community Quarantine for the National Capital Region. The quarantine classification will start from Aug6-20. Metro Manila is gearing to prevent the mass gathering that occurred yesterday as people flock to vaccination centers.
Metro Manila Mayors will take the opportunity to vaccinate as much of the people during this time to avert the spread of the Delta Variant
"I have instructed all police chiefs to coordinate with local chief executives to determine the vaccination rules and process in their areas during the ECQ (enhanced community quarantine period," Eleazar said in a statement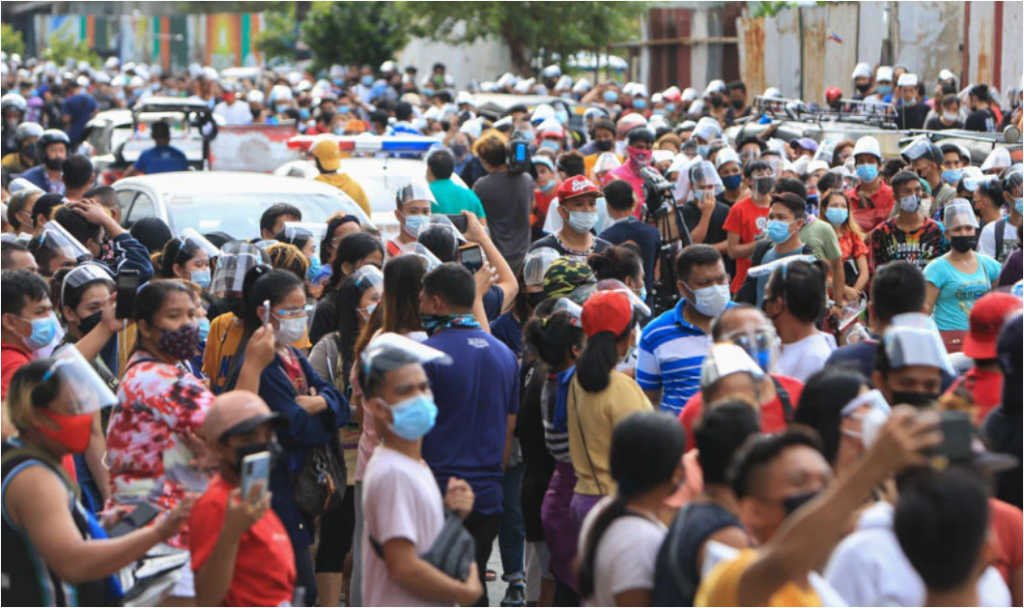 ASEAN markets have corrected for the day as well, most of the indexes are in the red zone