(Last Updated On: October 10, 2022)
Last Friday board meeting of Eagle cement executives acknowledge the sale of 88.5% sale of its shares to San Miguel Corporation. It also noted that it plans to sell its remaining shares to SMC through tender offer.
After the transaction SMC will own more than 90% of the total outstanding shares of the capital stock of the corporation.

The board agreed on the voluntary delisting of Eagle Cement after completing the PSE requirements for delisting rules. The delisting details and approval will be tackled on a separate meeting.
San Miguel offered to buy out shares of Eagle Cement at 22 pesos/share.
Eagle cement price is currently at 19.12 pesos/share as of the time of writing.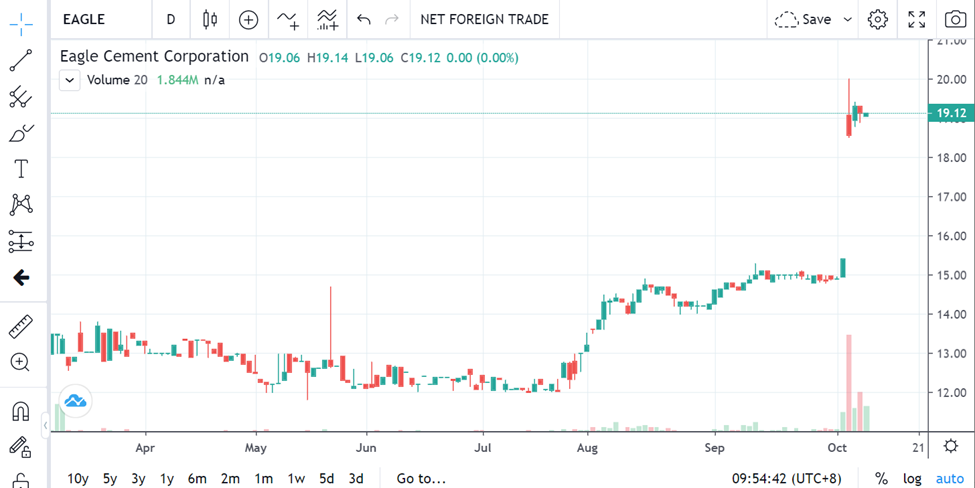 What is a Tender offer
A tender offer is a public offer by a certain individual or a company for this case, where the buyer announces the intention to buy out a certain portion of shares in the interested company. It is also an invitation for share holders to "tender" or sell their existing shares.
One benefit of a tender offer from the perspective of the acquirer is that, if the acquirer comes to own a large enough percentage of the outstanding stock, they can force all remaining stockholders to sell out and take the company private
What happens after the Tender offer expires?
Remember that a tender offer is offered  only at a limited time. Any individual shareholders will decide whether they can avail of the tender offer. The prices of the tender offer is fixed.
Once the buying company has completed the buy out of the shares of Eagle Cement, it will then proceed to the delisting procedure.
If the delisting requirements are met, Eagle Cement will then become a private Company. If you are not able to sell your shares in time prior to the delisting, you will not be able to sell your shares in the market.
Your share will still be with the company but in case you want to take it out, you have to discuss it privately with Eagle Cement.