(Last Updated On: July 20, 2022)
The index closed by -0.18% for the day after gaining as much as 1% during the days trading. The good market opening followed the US stocks good move from yesterdays close where Nasdaq move up as much as +3.11%, Dow Jones +2.43% and S&P500 +2.76% on the back of recession fears subsiding.

The index close to 6,274.80 with a net buying of 22.6Million. It remains to be seen whether this is the start of their accumulation as the value is still small while net selling for the past days are still present.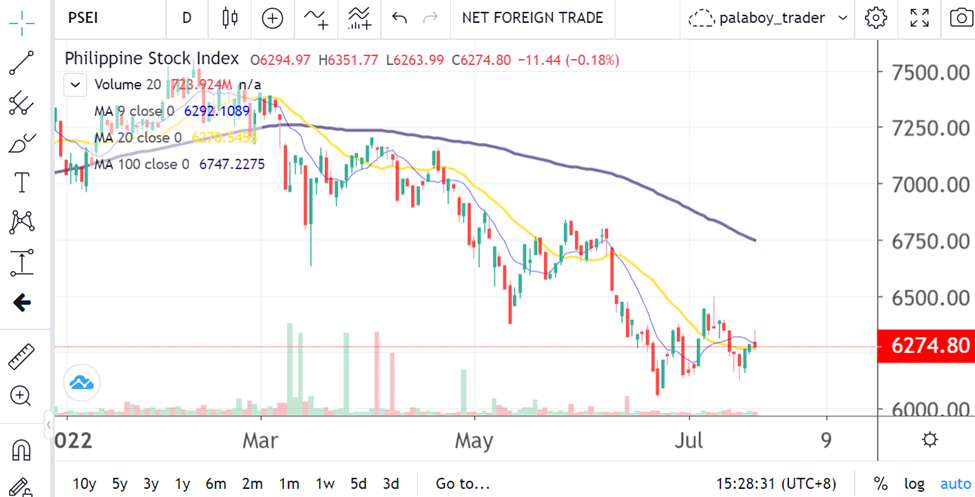 For the index sector Mining led the index group by 2.46% as SCC price continues to price in its possible inclusion in the Index sector. Foreign buyers were also net buyers for the past few weeks already since the initial review from brokers came out.

For the Blue chip index, gainers were WLCON (+3.78%) and ALI (+3.28%). Top Losers were MER (-3.35%) and SMPH (-2.91%).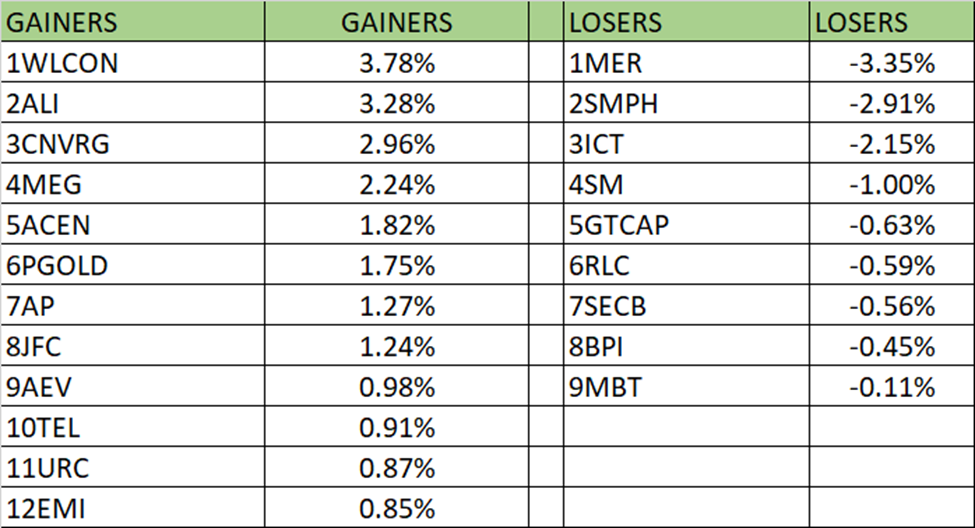 In ASIA markets, all indexes mostly ended in green leaving PSEI again in the red closing.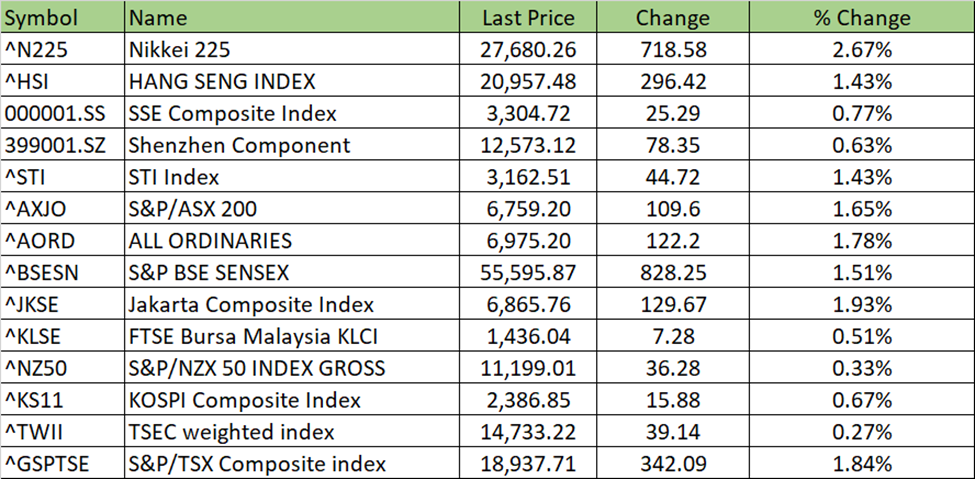 For the market movers, as mentioned SCC (+3.69%) which is rumored to be included in the blue chip index, the stock close at 40.70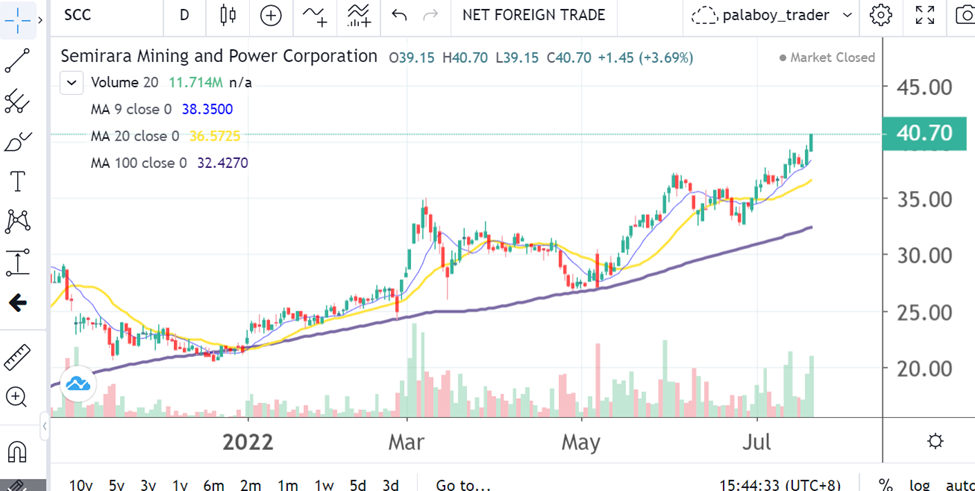 CHP (+20.90%) have had a good volume accumulation as well for the past few days and traders managed to push up the index.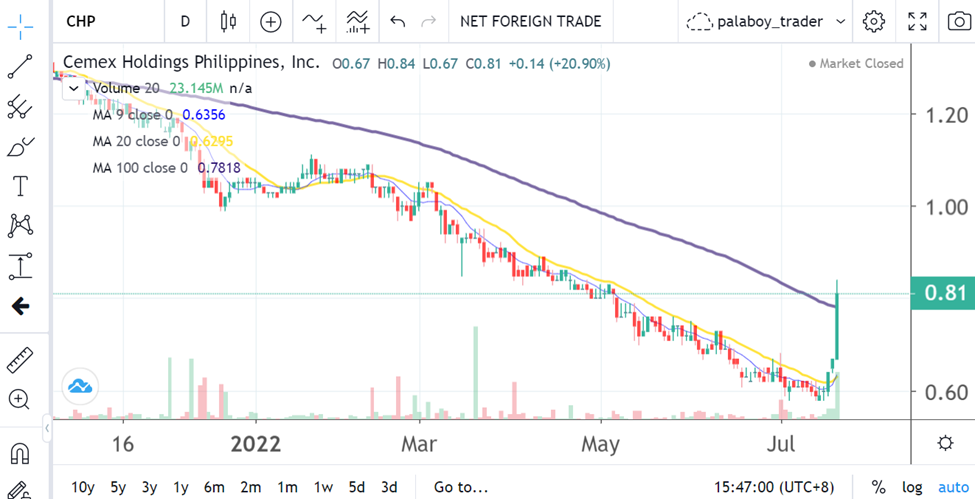 ABA (9.14%) the main runner stock in the PSE market as of the moment exploded its movement by as news regarding its COAL operating deal with ORVI (Oriental Vision Mining Philippines incorporated. Abacus Coal Exploration Development Corp. (Abacoal), a subsidiary of AbaCore, will provide three coal blocks that it owns in Surigao Del Norte for ORVI to develop.