(Last Updated On: August 4, 2021)
The index managed to move up for the third day of trading as investors and traders digest the good news of company earnings yesterday.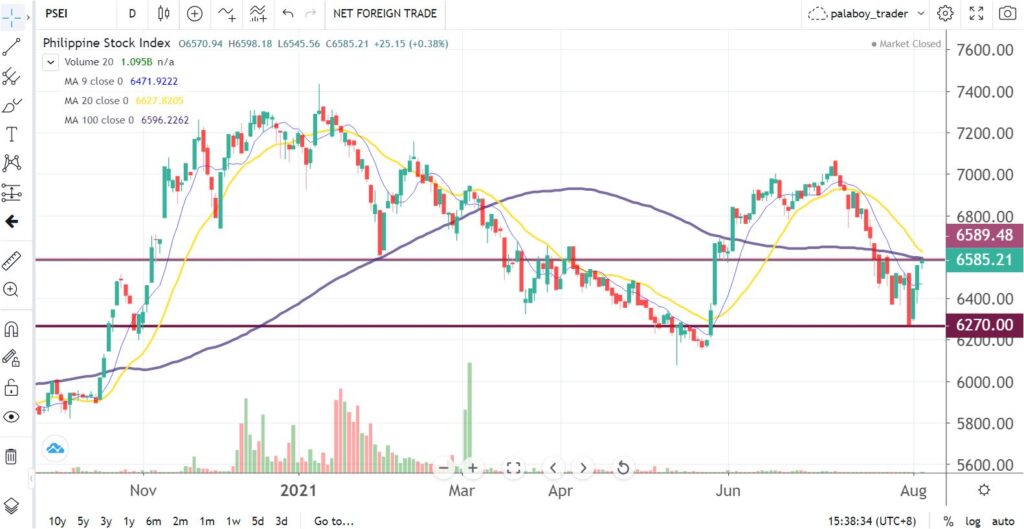 The market had more reasons to celebrate at the moment. Yesterday, the Philippines received the donated vaccines from the United states with 3Million doses of Moderna vaccine. These vaccines came from the Covax facility which is regulated by the World health organization. It came at the right moment as the Metro Manila mayors are expected to expedite vaccination drive during the upcoming Enhanced community quarantine in National capital region this August 6-20, 2021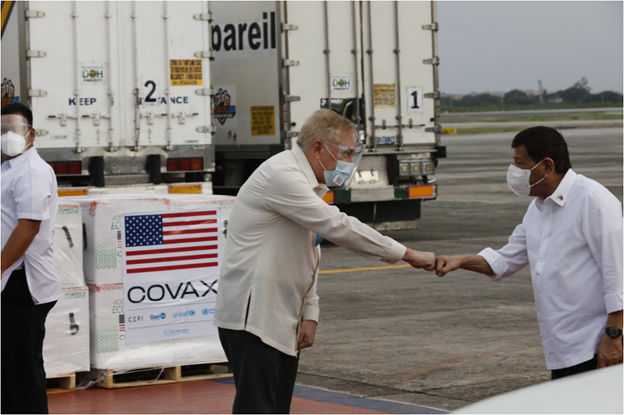 Currently less than 17% of the population have received vaccination shots or less than 10 million people have completed their jabs.
Modest gains recorded in blue chip stocks
1ICT4.61%
2AP1.74%
3BDO1.71%
4MBT1.66%
5PGOLD1.52%
6LTG1.43%
7URC1.28%
8BLOOM1.25%
9AEV1.14%
10MPI1.11%
The battered penny stocks manage to recover some of its losing ground also for the past few days. Basic Energy corporation led the group with an upside move of more than 17% on its peak.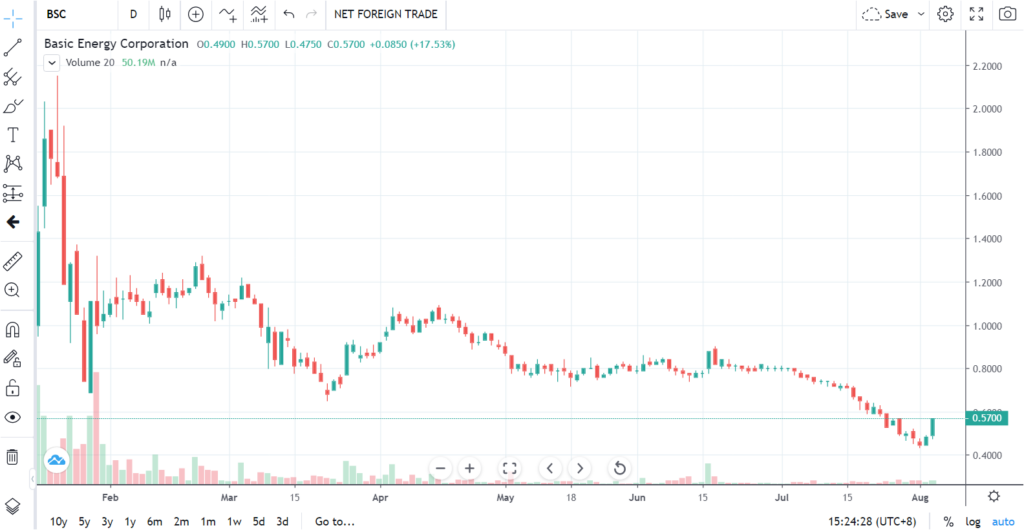 Broader share index in Asian markets were also mostly in green.