(Last Updated On: August 3, 2021)
The upsurge from yesterday's closing continued its rally. The index was up by 1.76%, with broader share index moving upward strongly. Majority of the strong movement were noted from the mid cap and small cap stocks.
Most Blue chip stocks were also in the green Zone.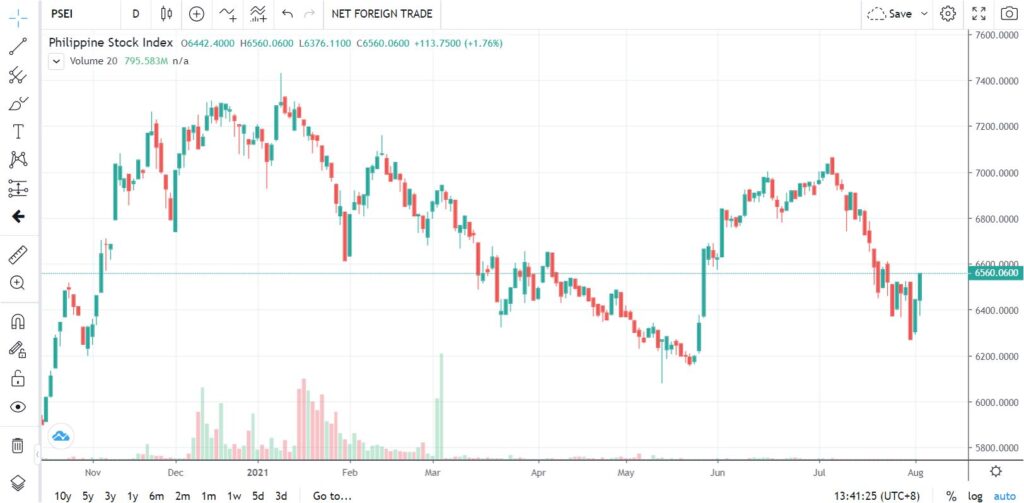 1EMP6.15%
2SMPH4.64%
3BDO4.23%
4JFC3.87%
5ICT3.79%
6DMC3.22%
7RRHI2.61%
8AEV2.60%
9MBT2.49%
10BLOOM2.19%
11SM2.06%
12SECB1.82%
All index sector posted strong gains for today with the finance led by Banco de Oro.

Earnings report started to come up yesterday and a score of stocks showed strong recovery for the second half of the year as compared to last year's performance. This is to be expected as this time of the year we were in heightened restrictions.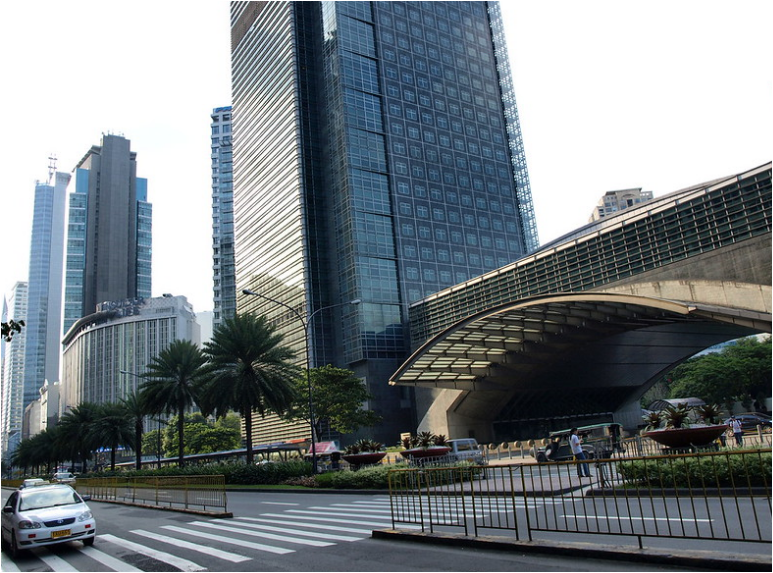 Most of the stocks were upbeat with good news coming out;
Semirara Mining and Power Corporation's consolidated net income for the first six months of 2021 surges by 181% to P6.28 billion
SM Prime Holdings (SMPH) reported P11.6B consolidated net income in 1H21, 12% higher from the same period last year. This was on the back of improvement in 2Q net income to P5.2B from P2.1B in 2020.
Phoenix Petroleum Philippines, Inc. (PNX) posted a net income of P132M for the second quarter of the year, higher by 9% quarter-on-quarter on the back of increased local sales of its fuel and liquified petroleum gas (LPG) products
Double Dragon Properties (DD) will be buying back up to P500M worth of the company's common shares through internally generated funds. The buyback program will commence on July 30, 2021 and end on July 30, 2022
BDO P21.4bn (+398%), 2Q P11bn vs (P4.5bn) in 2Q20, +6% vs. 1Q) Annualised EPS P9.76, 11x
JFC: Has opened 2 new stores in California, in line with its plan to reach 500 stores throughout North America in the next 5 to 7 years.
Bloomberry 2Q2021 EBITDA reaches P1.0 billion despite limited operating days; First half 2021 EBITDA higher by 63% year-over-year
PLC P591.8mn (+987%), 2Q P281mn vs (P284mn), -9% vs 1Q Annualised EPS P0.04, 10x
AyalaLand Logistics Holdings Corp. 6-Month Net Income Up 59% to P247M. Booked 1H21 net income of P247 Mn, up 59% versus the same period last year.
ALI ALI 1H21 income up 34%, presales jump 45% in 2Q21
The index ended with Net Foreign buying of 108.5Million