(Last Updated On: June 8, 2022)
The PSE market bounced up today by as much as 0.5% but settled in the close at +0.23%. After digesting the high inflation results at value of 5.4%, the market is poised for a gain for the week. There was a good news as well on the business side where 100% operations are now permitted to areas with alert level 1.
The inflation results is higher that last months data of 4.9% resulting to higher food costs last month. This is within the BSP target of 5.8% while very much above the governments target of 2-4%. This was in part due to the rising costs of fuels caused by what's happening in Europe Crisis. The market seems however was able to priced in this already.
The PSE index closed at 6,769.2 with a net foreign selling of -156.6Million.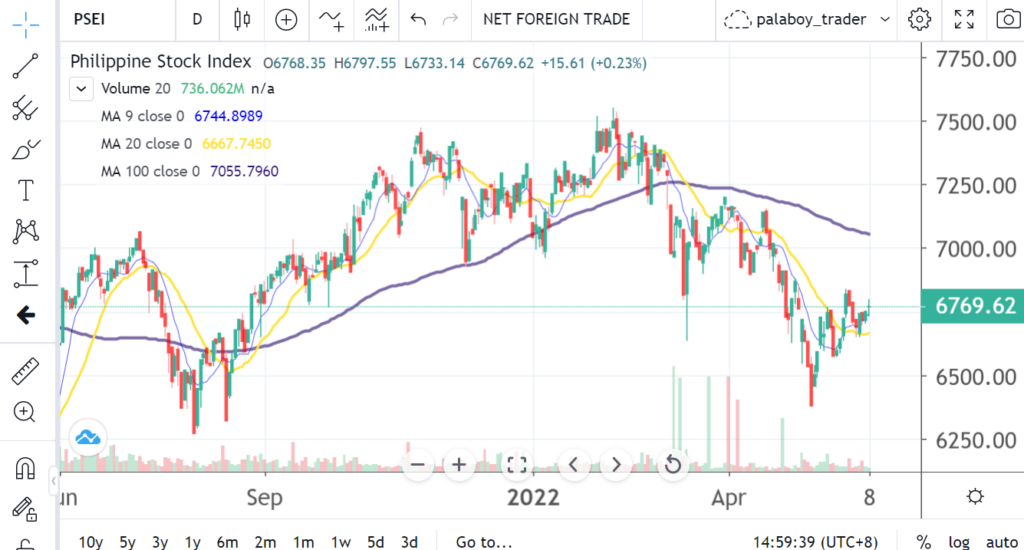 For the index sector, the market was led by finance at 0.85% due to sudden upsurge in price of JGS and SECB (+3.77%). Top loser was service sector at -.047%.
For the Blue chip index JGS (+4.16% and SECB (+3.77%) were the main gainers of the index while EMP (-2.27%) and AP (-2.04%) led the decliners.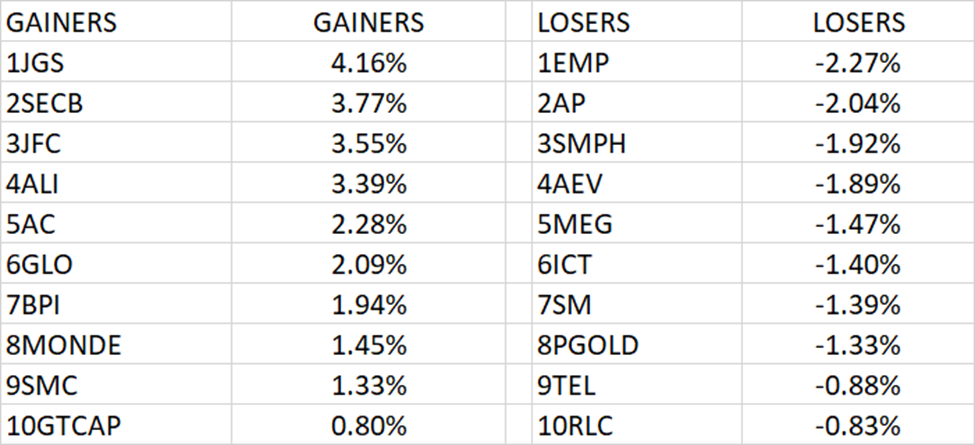 PSE market may have been tracking as well US markets as it moved up yesterday. S&P500 up by 0.95%, Dow jones 0.8% and Nasdaq by 0.94%.  Asian markets as a whole is also on a positive note.