(Last Updated On: February 3, 2023)
It was recently updated on market news that Squidpay applications for eWallet License was revoked.(Source: Philstar global newS)
This was revoked by Banko Sentral ng Pilipinas (BSP) based on the rules of non-bank institutions for Financial companies.
Currently Squidpay is also battling the issues with its shares subscription with PHA. Remember that Marvin Dela Cruz have a fallout with PHA after it attempted to do a backdoor listing.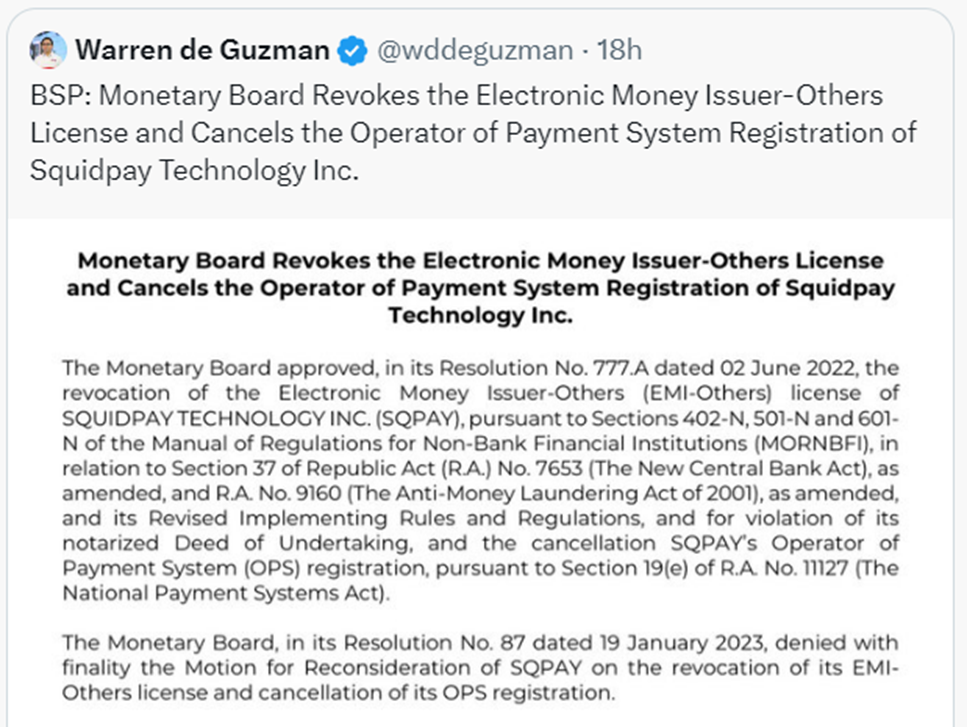 Stock price of PHA opened at -8% after the news broke out today. It is currently trying to recover its lost ground and is now at 0.35 pesos per share as of the time of this writing.