(Last Updated On: August 25, 2021)
The PSE market just had one of its good move in the day but this uplift in the index by 2.15% was mainly due to two heavy weights on the index, Globe Telecom and PLDT.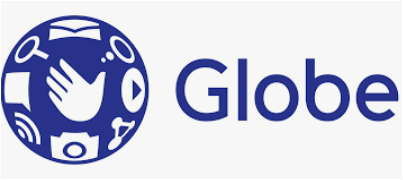 The index was initially just above from its previous close during the 1st half of the day and started to pick up its movement when Globe Telecom started up surging from 7% then to 14.04% at the close
The index close and up to 6,822.15 level. Net foreign buying is also up with heavy buying at the close, net buying ended with 813,994,108. This is a good volume considering the few days where buying from the foreigners is just past 100Million.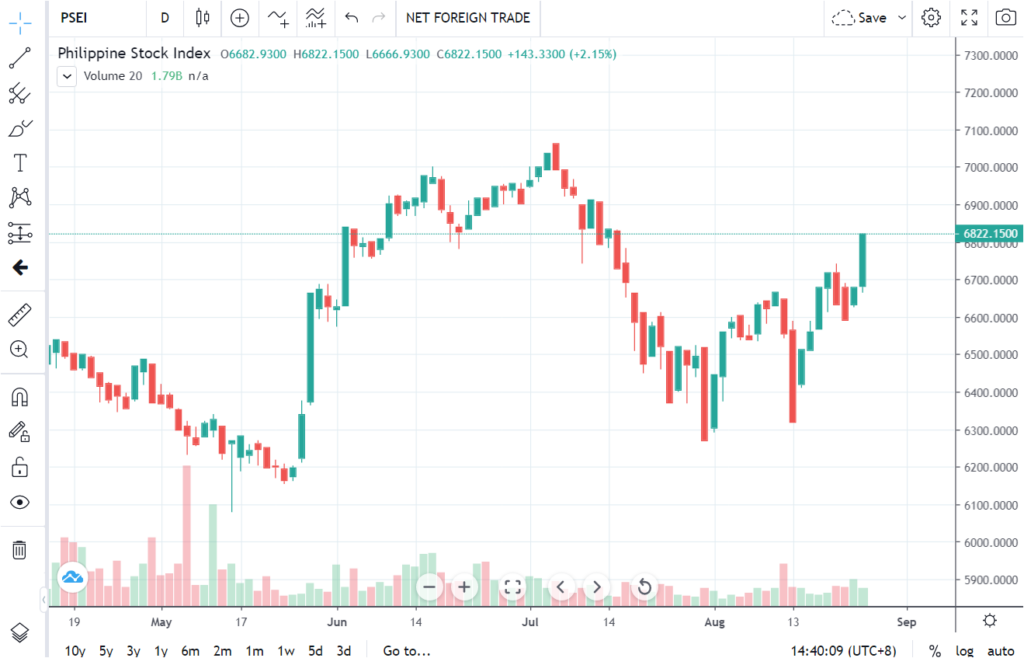 Top gainers include Globe telecom, PLDT and SMPH.
1 GLO14.04%
2 TEL7.77%
3 SMPH4.04%
4 JGS3.76%
5 AC3.64%
6 AP3.37%
7 AEV2.72%
8 JFC2.55%
9 SM2.33%
10 RRHI1.68%
11 ICT1.52%
12 MEG1.38%
Service sector led the group with 3.51% upward move while mining still bucking from the trend with a -0.12% loss for the day.

Globe Telecom surge most for the day signals a bullish momentum for the Philippines stock together with the first big foreign buying near the end of August. Globe have a net foreign buying of +695,380,120 for the day. Globe telecom previously disclosed it had 13% up in profits for the 1st half of 2021 with 13Billion in value.
The recorded increase in profits for the quarter was attributed due to CREATE law impact and corporate recovery. For its increase in profits it was noticeable also that the data revenues currently is up 70%
Its home broadband segment have grown to 14.5 Billion with a 16% growth as most people are using internet due to work at home conditions brought by the pandemic
According to Globe president and chief executive officer Ernest Cu;
"We are pleased to report strong financial and operating results for the first half of 2021, with healthy balance sheet and cash flows despite the re-imposition of stricter lockdowns during the second quarter,"
Globe e-sports and online games are making a buzz as well, in particular is its hosting of League of Legend games reaching 90% of its top line. GCASH initial public offering remains to be seen as no definite timeline was release.