(Last Updated On: August 9, 2021)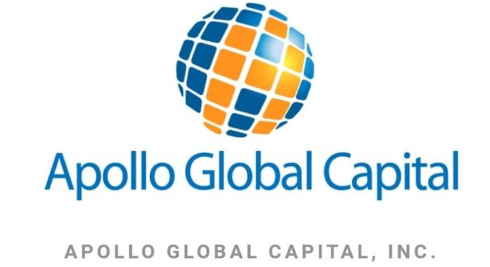 Apollo Global capital currently has a bullish price action due to its recent disclosure of receiving its Follow on Offering Pre-approval. Price action is currently moving with more than 10% gain from it's friday closing.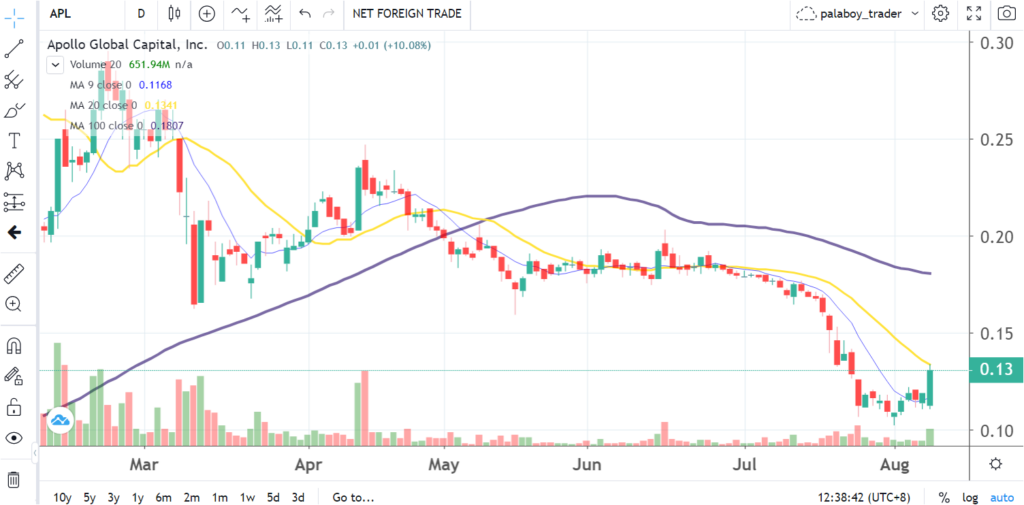 According to its PSE edge information;
Apollo Global Capital, Inc. (the "Company") received today, 6 August 2021, the pre-effective letter issued by the Securities and Exchange Commission ("SEC"), favorably considering the Company's Registration Statement in relation to the Company's proposed follow-on offer of Twelve Billion Three Hundred Fifty Million (12,350,000,000) common shares at an offer price ranging from Php0.07 to Php0.08 per share (the "Offer"), subject to compliance by the Company with the conditions prescribed in the pre-effective letter.
The pre-effective letter is without prejudice to the prerogative of the SEC to act later against the Company, if warranted, to ensure full compliance with the provisions of the Securities Regulation Code, its Implementing Rules and Regulations, as well as P.D. 129, as amended, and the Omnibus Rules and Regulations for Investment House and Universal Bank Registered as Underwriters of Securities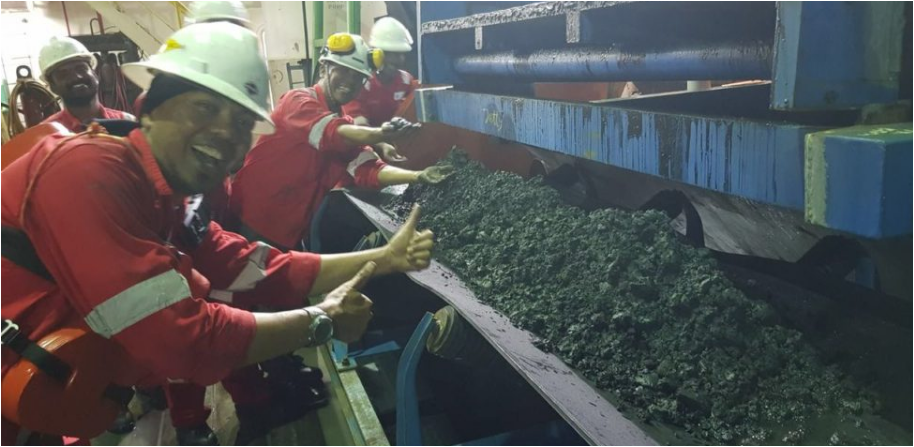 The PSE market is set to close also in the Green position as the second quarter GDP of the Philippines have been recently posted to have a positive comeback as compared to its last year performance