(Last Updated On: October 25, 2021)
Oct 25,2021

$MER prepares bidding for supply contract.  Four entities are interested to bid for MER's 70MW supply contract for Jan. 2022-Jan. 2037.  Bid submission is on or before 9am of 19 Nov.,
$CLI securing green certification for Cebu project.  CLI aims to get green building certification for its P100mn tenement housing in Mandaue City, Cebu.  The firm pledged to donate 5-storey, 100-unit tenement housing for Mandaue City last month.
$DITO sees improved topline from units.  DITO sees more than double in revenues from Analytics (to P15mn), Acuity Global (P40mn-P50mn) & Luna Academy next year.  DITO owns 54% of DITO Telecommunity, handling media, communications, entertainment & IT.
DITO expects revenue to double from its Unalytics, Aculty Global, and Luna Academy businesses next year.
SGP's final offer price at P12/share.  SGP set its final offer price at P12/share, from the earlier P12-P17 price range.  The firm will make a follow-on offer of up to 1.5bn shares from 26 Oct. to 02 Nov.
ALI is hosting more than 400 social enterprises in its Ayala Malls as part of its Alagang AyalaLand program. This initiative provides livelihood assistance to local communities and small businesses affected by the health crisis.
Flag-carrier Philippine Airlines, Inc. ended September with a loss of $29.56 million or P1.5 billion after filing its Chapter 11 on Sept. 3.
Oct 25,2021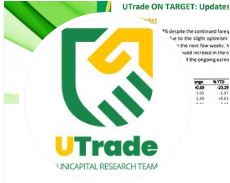 STOCK IN FOCUS

PSEI closed at 7,289.61. We expect the index to remain in an uptrend as it consolidates between ,7194.59 support and 7,326.54 resistance in the short term. A bullish scenario of testing the 52-week high of 7,432.40 is possible for as long as it stays above 7,000.OO levels. We recommend accumulating selected index stock on dips near the support levels and placing a strict mental stop if the index falls below 6,700.00
GDP growth momentum in the ASEAN region is expected to improve in 2022 as the vaccinated population increases, allowing a gradual return to more normal economic conditions
According to BSP Monetary Policy Research Group Director Dennis Lapid, the Monetary Board sees inflation to average 4.4% this year before easing to 3.3% in 2022 and 3.2% in 2023. The 4.4% inflation forecast this year is above the central bank's 2.0-4.0% target range.
SGP's follow-on offering of up to 1.15 billion shares is priced at P12 apiece. This is the lower end of the offer price range of P12 to P17 apiece. Synergy Grid owns 60% of NGCP. Proceeds from the FOO will be used by the company as capital to expand its network.
Oct 25,2021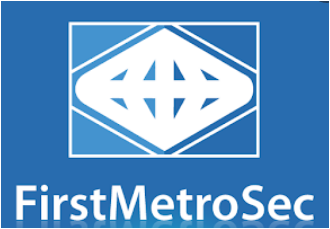 $BDO: Booked 9M21 net income of P32.4 Bn compared to P16.6 Bn in the same period last year, on the back of resilient business franchise and normalized provisions.
$DNL: Disclosed that its exports sales account for 33% of its total revenues of P13.9-Bn in the first half of 2021, higher than the full-year 2019 or pre-pandemic level of 24%.
$CLI: Eyes green building certification for its P100-Mn tenement housing project in Mandaue City.
$MPI: Unit NLEX Corp. said that the recently expanded Subic Freeport Expressway (SFEX) has been delivering on its promised benefits. The expressway has resulted in efficient transport of basic commodities and other essential goods.
$ACEN: President and CEO Eric Francia said the company is keeping a solid trajectory in terms of growth over the next few years and expects to post strong double-digit growth once projects come online.
$PIZZA: Rolls out the first and only 31-minute delivery guarantee in Metro Manila.
$MER: Disclosed that four companies expressed interest in bidding its 70MW supply contract covering the period January 2022 to January 2037.
PSEi closes at 7,211.54 down by 78.07 pts (-1.07%)
Oct 25,2021

$FRUIT: FRUIT achieves its target of 100 community stores ahead of
$PAL: PAL ends September with Php1.5Bil loss since bankruptcy filing
Oct 25,2021