(Last Updated On: October 21, 2021)
Oct 21,2021

$FLI prepares up to P10bn 2nd tranche bond float. FLI will offer up to P8bn fixed-rate peso retail bonds with over-subscription option of up to P2bn. Maturity ranges 4-6 years. The float is the 2nd tranche from its P30bn shelf-registered program that was approved by SEC.
$CNPF forays into pet food. CNPF launched 'Goodest' for its pet food line, as part of its diversification plans. CNPF will start with its cat food range, meeting the nutrition standards set by Assoc. of American Feed control Officials (AAFCO).
S&P gave its stable outlook on the unit, reflecting strong revenue growth & the firm's ability to offset inflation headwinds via productivity & pricing actions.
S&P upgrades rating on $DELM unit. S&P Global Ratings raised Del Monte Pacific's US subsidiary, Del Monte Foods, Inc.'s rating from B-, to B.
$FNI will continue with steel mill project, sans partner. FNI will continue with its planned $50mn steel mill even after its Hong Kong-based partner, Huarong Asia Ltd., withdrew from the project due to the pandemic.
Removal of excise tax on oil studied.  Energy chief Cusi said DoE is studying the suspension of excise taxes on fuel given the steady rise in oil prices.  If enacted by Congress, the move would lower pump prices by P8-P10/liter.
Oct 21,2021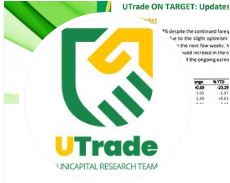 ACEN will also raise its interest in North Luzon Renewables, the operator of 81-MW Caparispisan wind farm, to 78% from 67% previously.
Basic Energy Corp. (BSC) plans to acquire 60% ownership in local oil company Filoil Energy Co., Inc. through an equity investment.
The Peso weakened versus the Dollar following signals from the US Federal Reserve of the possibility of earlier rate hikes. The local unit closed at P50.79 per dollar on Wednesday, depreciating by seven centavos from its P50.72 finish on Tuesday.
The S&P 500 also closed near its own records at 4,536 points while the NASDAQ nearly flat at 15,121 points
Oct 21,2021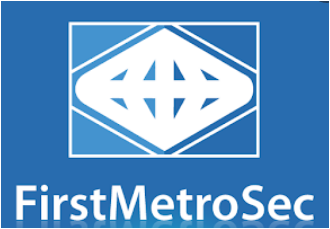 First Metro Sec
Dow 35,609.34, +152.03, +0.43%
Nas 15,121.68, -7.41, -0.05%
S&P500 4,536.19, +16.56, +0.37%
EPHE 32.59, -0.24%
TEL 32.44, +1.44%, P1,647.63
PhP 50.79, +0.14%
US 10Y 1.659, +1.80bps
PH 10Y 4.9518, +0.29bps

Gold 1,782.80, +0.69%
Bitcoin 65,992.66, +2.73%
WTI Oil 84.25, +1.55%
$BPI: Booked 9M21 Net income of P17.5-Bn, up 1.8% from the same period last year, driven by lower provisions.
$ACEN: Is raising its stake in three wind farms in Ilocos to raise the company's attributable renewables capacity and project pipeline in the country.
$FGEN: Announced that Unit 2 of the 97-MW Avion power generating facility of Prime Meridian Powergen Corporation is now back on commercial operation.
$TEL: Unit Smart Communications Inc. teamed up with KT Corp., Korea's Largest telco company, to push 5G innovation in the Philippines.
$CNPF: Is making its foray into the pet food business to capitalize on the fast-growing consumer goods category.
$FNI: Announced that its $50-million rebar steel rolling plant project in Bataan will push through next year despite its Hong Kong-based partner backing out from the project.
Eco: PH's Information Communications Technology market has been growing by an annual average of 24% since 2019 and is expected to continue until 2023, citing Globe Business SVP for Enterprise Peter Maquera
PSEi closes at 7,311.72 up by 14.64 pts (+0.20%)
$FMETF : Closed @ 110.90 iNav @ Php111.0395 vs. last NAV @ 110.80.
$DMC (-2.28%), $MPI (+2.96%) : Maynilad pushes back pipe realignment work from October 25-28 to October 29 to November 1 to give its customers more time to prepare for the estimated four-day water service interruption.
$CHIB (-0.41%) : Has received an issuer rating of PRS Aaa with Stable Outlook from Philippine Rating Services Corporation.
$MER (+0.95%) : S&P Global Ratings affirmed its 'BBB-' long-term issuer credit rating with Stable Outlook on Meralco.
$MWIDE (+2.58%) : Has merged as the Grand Winner of the United Neon's Most Innovative Company of the Year during the 12th Asia CEO Awards last October 12, 2021.
Oct 21,2021
$JFC: 33.9% of US$600Mil securities validly tendered
Economy: Cusi proposes suspension of excise tax on fuel products
$BPI: 3Q21 net income up 3.5% y/y; in line with estimates
$RLC: Rerating on RCR listing and potential mall recovery
$ACEN: ACEN boosts stake in 3 wind farms in the Philippines\
Oct 21,2021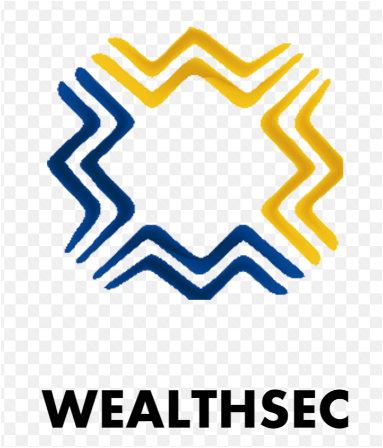 $BPI The Bank of the Philippine Islands posted Net Income of P17.5 billion for the period January to September 2021, up 1.8%, from the same period last year, driven by lower provisions.