(Last Updated On: July 20, 2021)

2TradeAsia@2TradeAsia· Another IPO cleared.  Del Monte Phils.' P44bn IPO was cleared by SEC, with offer run on 9-13 Aug., listing on 23 Aug.  The firm will offer 699.33mn secondary shares for P54.80/share, with over-allotment option of as much as 104.899mn common shares.
2TradeAsia@2TradeAsia·$VUL valued share issuance to HGP Group at P1/share.  VUL valued the subscription of East Coast Mineral Resources Company Inc. (ECMRC, represented by Hilario G.
2TradeAsia@2TradeAsia·$DDMPR updates project disbursements.  DDMPR updated the Exchange that out of P6.839bn net proceeds from its IPO, P1.2bn were disbursed for the following properties:  CentralHub Industrial Centers (P968mn); & Jollibee Towers (P234mn).
2TradeAsia@2TradeAsia·Delta variant cases reached 16, and tagged already as recovered.  DoH reported 16 new cases of Delta covid-19 variant, which includes the first 11 cases.  Of the 16, 5 were from OFWs, the rest are local.  Six cases came from Region 10.  All have been classified as recovered.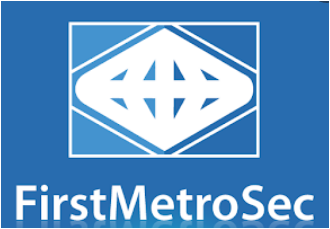 FirstMetroSec@firstmetrosec·$EEI (-4.76%): Is planning to raise as much as P6 Bn via a follow-on offer of pref shares priced up to P100/sh.
FirstMetroSec@firstmetrosec·$PCOR (-0.29%): Said it welcomes the passage of the LPG Industry Regulation Act which seeks to strengthen and restructure regulations concerning the LPG sector.
FirstMetroSec@firstmetrosec·$TEL (+2.54%), $GLO (+0.41%), $DITO (-4.42%): The country's major mobile network operators reported a successful initial test of their interoperability, which will soon allow customers to keep their mobile numbers permanently.
FirstMetroSec@firstmetrosec·Eco: The Philippines reported its first local cases of the Delta variant of the COVID-19 virus. Sixteen cases were detected, including eleven classified as local cases.
FirstMetroSec@firstmetrosec·Eco: The Department of Budget and Management data showed Budget releases in Q2 fell 6.3% to P1.12 Tn from P1.2 Tn in the same period last year.
FirstMetroSec@firstmetrosec·$GMA7 (-4.69%): Has expanded the coverage of its free-to-air channel GTV in Northern Luzon.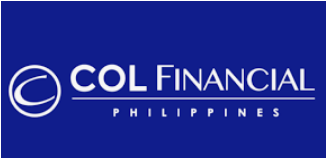 COL Financial@colfinancial·$MWIDE: Construction activities help offset drag caused by the airport segment
COL Financial@colfinancial·Other News: – $DAVIN files for FOO to raise funds and comply with float requirements – Economy: NCR under regular GCQ until July 31 – Economy: Philippines mulls adding Malaysia and Thailand to travel ban
Philstocks@Philstocks_·$ACR: Alsons lists P 1.4 B Commercial Papers with PDEx
Philstocks@Philstocks_·$CDC: Cityland Development Corporation has completed the structural construction with a topping off ceremony for its on-going project – the Pioneer Heights 1, a 24-storey office, commercial and residential condominium