(Last Updated On: October 20, 2021)
Oct 20,2021

$TEL prepares data center for hyperscalers. TEL will build a data center for IT requirements of global hyperscalers. The facility will be telco neutral & is seen to be a major data center hub in Southeast Asia.
Testing on Avion started.  $FGEN's subsidiary, Prime Meridian Powergen (PMPC), said restoration works for Unit 2 of 97MW Avion Power plant have been completed by original equipment manufacturer, GE.
$CNVRG buys power from FGEN. CNVRG committed to purchasing 2.5MW geothermal energy up to 2023 from FGEN. The contract will be for 2 years, effective 26 Sept.
BV at P11.32/share; & (3) issuance of up to 90mn common shares to Northwind Power Dev't for up to P1.093bn, also at P11.32/share.  No other details were given
$ACEN prepares special meeting for share issuance approval. ACEN will hold a special shareholders' meeting on 15 Dec. for the approval of the following: (1) issuance of up to 942mn common shares to UPC Renewables Asia Pacific Holdings &
$ACEX- $ACEN enter property-share swap; ACEX prepares rights offer. ACEX's board approved its property-for-share swap with ACEN, where ACEN will assign its 100% equity in Palawan55 Exploration & Prodction Corp.,
$ACEN ups stake to 100% in UPC\AC Renewables Australia. ACEN will raise its ownership in UPC\AC Renewables Australia JV to 100%, making the unit its first fully-owned dev't. operating platform outside of the Phils.
Oct 20,2021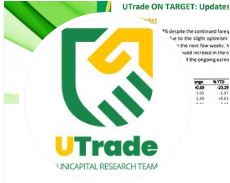 The S&P 500 rose 0.7% to 4,519.63. The Dow Jones Industrial Average gained 0.6%, to 35,457.31, while the Nasdaq Composite advanced 0.7% to 15,129.09.
Oct 20,2021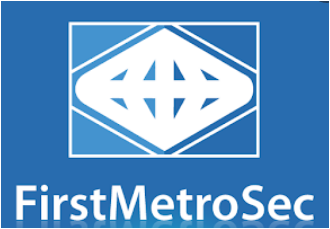 First Metro Sec
Dow 35,457.31, +198.70, +0.56%
Nas 15,129.09, +107.28, +0.71%
S&P500 4,519.63, +33.17, +0.74%
EPHE 32.67, +1.02%
TEL 31.98, +0.41%, P1,622.03
PhP 50.72, -0.24%
US 10Y 1.641, +3.90bps
PH 10Y 4.9489, -1.12bps
Gold 1,769.40, +0.21%
Bitcoin 63,775.83, +2.80%
WTI Oil 83.01, +0.69%
$ACEN: The Board approved the plant to acquire the remaining 51.6% stake in UPC/AC Renewables Australia, raising the company's ownership 100%
$GLO: unit Mynt, the company operating GCash was included in Credit Suisse's Southeast Asia 35 Unicorns list.
$TEL: is set to build "the first and biggest data center in the country designed to service the massive power and IT requirements of global hyperscalers".
$AP: unit SNAP said that its planned Alimit hydropower complex in Ifugao has been put on hold since ground engagements and activities are restricted due to the pandemic.
PSEi closes at 7,297.08 up by 30.77 pts (+0.42%)
$FMETF : Closed @ 110.60 iNav @ Php110.7874 vs. last NAV @ 110.30.
$SCC (-6.32%), DMC (-3.63%) : Fell on news that China is studying ways to intervene in the coal market to arrest rising prices. SCC going ex-cash today may have also added to the selling pressure.
$CNPF (+2.20%) : is introducing its new brand, "Goodest", which is its entry into the pet food business. CNPF expects to grow its pet food range as it sees pet ownership rising and the penetration of pet food still low compared to our more affluent ASEAN neighbors.
$Eco: Philippine Nickel Industry Association president Dante Bravo said that they expect nickel production to be less overall this year by about 10% versus annual average due to frequent rains and fewer vessels coming in.
Oct 20,2021

$DMPI: DMPI and Vinamilk launches new range of dairy products
$MWIDE: MWIDE approves the redemption of MWP
Economy: Government expands new alert level system beyond Metro Manila – Economy: DOE wants oil deregulation law amended
$ACEN: ACEN acquires full ownership of Australian Solar JV
$EMP: Upgrading estimates to factor in strong international growth
$RLC: Rerating on RCR listing and potential mall recovery
$EMP: Upgrading estimates to factor in strong international growth opportunities
Oct 20,2021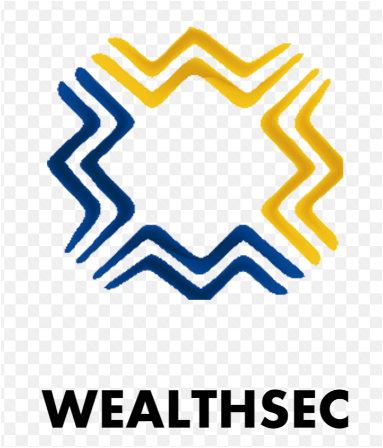 $NIKL Mantra Resources Corp. (26% Owner) Buys More Shares
$CNPF CNPF ventures into Pet Food with new brand 'Goodest'