(Last Updated On: October 16, 2021)
October 16, 2021

Frozen resto foods available in $SM stores.  SM Retail's unit, SM Markets, partnered with select restaurants to make their products available inside the supermarket.  At present, SM Markets carries 22 brands in 68 of its stores that includes among others:
$AEV redeems 10-year bonds ahead of maturity.  AEV will redeem on 21 Nov. its P1.8bn, 10-year bonds issued last 21 Nov. 2013, ahead of the 2023 maturity schedule.  Existing cash will be used to retire the bonds.
$GLO on track with fiber lines target.  GLO intends to end 2021 with 1.4mn fiber lines.  GLO built 50k ports in 2019 & this jumps to 600k ports in 2020.  Meanwhile, Speedtest Intelligence 3Q21 data by Ookla showed download speed surged 60% to 13.53MBps for GLO.
$DITO-Bayad partner for payment channels.  DITO Telecommunity grew its electronic loading channels through its tie-up with multi-channel payment platform, Bayad.  Bayad has 1,118 participating touchpoints where DITO subscribers may purchase their load & mobile data bundles.
Violation of Anti-Dummy law filed on $MWIDE-GMR executives.  DoJ indicted 15 executives of GMR Megawide Cebu Airport (GMCAC) based on Nat'l. Bureau of Investigation's (NBI) complaint.  NBI alleged the executives violated Anti-Dummy Law in connection with Mactan-Cebu Int'l.
$ABS enter tie-up for film distribution in India.  ABS' film production & distribution signed a deal with India's Global One Studios (GOS) for adaptation of ABS' 5 box office hits.  GOS is set to produce the remake of top-grossing films 'Barcelona
Private placement in $PAL at P1.25/share.  PAL's board approved the US$255mn (approx. P12.75bn) private placement of Buona Sorte Holdings (BSHI, parent firm of Trustmark Holdings Corp.) to be received by PAL in cash.
Improved 8-month remittances.  BSP reported remittances growth of 4.8% to $2.89bn in August, bulk of which came from land-based workers at $2.21bn (+4.2%).  This brought 8-month remittances to $22.67bn (+5.9%)
October 16, 2021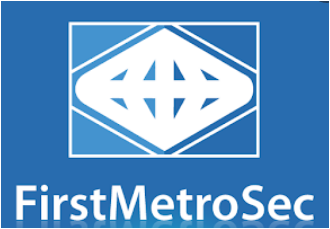 Dow 35,294.76, +382.20, +1.09%
Nas 14,897.34, +73.91, +0.50%
S&P500 4,471.37, +33.11, +0.75%
EPHE 32.41, +1.06%
TEL 32.41, +1.22%, P1,643.54 PhP 50.711, +0.21%
US 10Y 1.574, +6.00bps
PH 10Y 4.9426, +7.08bps
Gold 1,768.10, -1.66%
Bitcoin 61,444.70, +6.55% WTI Oil 82.66, +1.66%