(Last Updated On: October 13, 2021)
October 12, 2021

2Trade Asia
$AREIT- $ALI units effect property-for-share swap. AREIT signed a Deed of Exchange with ALI & subsidiaries Westview Commercial Ventures (WCVC) & Glensworth Dev't. (GDI) on its property-for-share swap for 483.254mn primary common shares of AREIT to ALI & subsidiaries.
CLI is also slated to start work on 14.4ha. university township, Manresa Town in CDO & the adjoining Xavier Univ. Masterson Campus.  It has also completed land dev't. for the 22ha. Davao Global Township.
$CLI 9M21 reservation sales +13%. CLI booked P11.8bn reservation sales in 9M21 (+13%), with most of the 7 projects launched 90%-100% sold-out. In terms of area, Cebu accounted for 38%, Iloilo at 21%, CDO 17%
NAP will buy most of electricity & green certificates from Nexif's solar farm for 10 years.  SNAP is a JV between $AP & Norwegian SCATEC ASA.
SNAP to buy solar power from Nexif.  Next Energy (JV of Singapore-Based Nexif & global investment Denham Capital) is constructing 75MWp PV facility in Calabanga, Camarines Sur, & has signed a long-term power supply accord (PSA) with SN Aboitiz Power (SNAP).
$SPCOR starts 2B preferred redemption.  PCOR started delivery of its notice of redemption for Series 2B preferred shares issued in 2014.  Redemption price is P1k/share & will take effect on 03 Nov.
$MAC appoints new head. MAC appointed Eduardo Luis Tan Luy to succeed as MAC's president & COO. Luy is the grandson of Lucio Tan from daughter Irene & worked at Reyes Tacandong & Co. previously.
Higher July FDIs.  BSP reported $1.263bn foreign direct investment (FDI) inflows in July (+52% YoY), bringing the 7-month tally to $5.562bn (+43%).  The improved FDI was driven by 61% increase in non-residents' net investments in debt instructions to $1.074bn.
October 12, 2021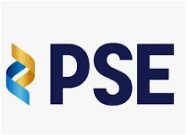 PSEi opens at 7,115.24 down 8.77 points or 0.12 percent.
PSEi 7,137.69 up 13.68 points or 0.19 percent.
Petron Corporation lists P18 billion retail bonds on Philippine Dealing and Exchange Corporation
PSEi 7,134.11 up 10.10 points or 0.14 percent.
PSEi 7,140.95 up 16.94 points or 0.24 percent.
PSEi 7,128.27 up 4.26 points or 0.06 percent.
PSEi 7,107.15 down 16.86 points or 0.24 percent.
PSEi closed at 7,107.82 down 16.19 points or 0.23 percent.
October 12, 2021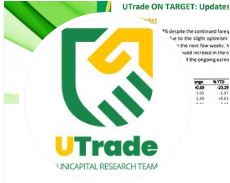 Unicapital Research (Utrade)
SCC close at P25.45. We expect the stock to remain bullish as it is supported by the trendline in the short term. If you have cost below P22.00, we recommend placing a stirct trail stop to take profits if the stock closes below P23.75.
October 12, 2021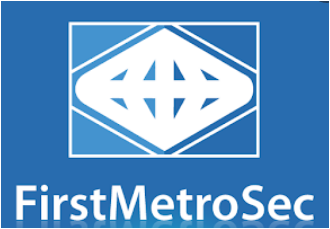 First Metro Sec
$AP: Singapore-based Nexif Energy signed a deal to supply clean energy from its Calabanga Solar Farm to SN Aboitiz Power for ten years.
$AREIT, $ALI: The SEC has approved the company's plan for a property-for-share swap transaction with ALI that involves the issuance of AREIT of 483.25 million shares to ALI. In return, ALI will assign properties in favor of AREIT valued at P15.5 Bn.
$PCOR: Has raised P18-Bn from issuing peso fixed-rate bonds to redeem the company's Series A bonds, partially finance a power plant project and repay debt.
Eco: BSP data showed FDI net inflows climbed by 52% to $1.263 Bn in July from $831 Mn a year ago, the highest in 19 months or since the $1.36-Bn in December 2019.
PSEi closes at 7,107.82 down by 16.19 pts (-0.23%)
October 12, 2021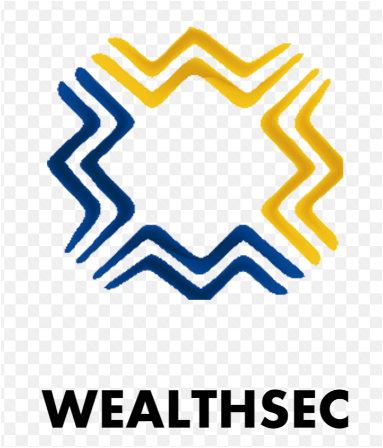 WEALTHSEC
$AEV $UBP Aboitiz Equity Ventures Inc.'s Purchase of Union Bank of the Philippines Shares
$SCC SMPC declares P7.4B in special cash dividends, reaches all-time high payout in 2021
$DMC DMCI Holdings, Inc. New 52-Week High
$SCC Semirara Mining and Power Corp. New 52-Week High
$DMC DMCI Holdings declares record high dividends for 2021
$MWC Manila Water Company, Inc. New 52-Week High
$ACEN AC Energy Corp. New All-Time High #alltimehigh