(Last Updated On: October 11, 2021)
The PSE market rebounded strongly today from its last Friday's drop. It move byas much as 3.7% during intraday trading and close at 3.14%%. The average daily cases for COVID infection is still on a decline rate might have prompted investors to continue buying the PSE shares. There are also news in circulation stating that the reproduction rate of the virus have decline by more than 20% from the last 2 weeks occurrence. In addition, stocks related to Banks have been exhibiting breakouts from the last 2 days trading results.
The index must have price in also the latest announcements from Speaker Harry Roque that Metro Manila maybe ready to lower down its alert level. According to Philstar "On Metro Manila's alert level, Roque reiterates that data indicate NCR is ready for a lower level, and there is a high chance of it happening."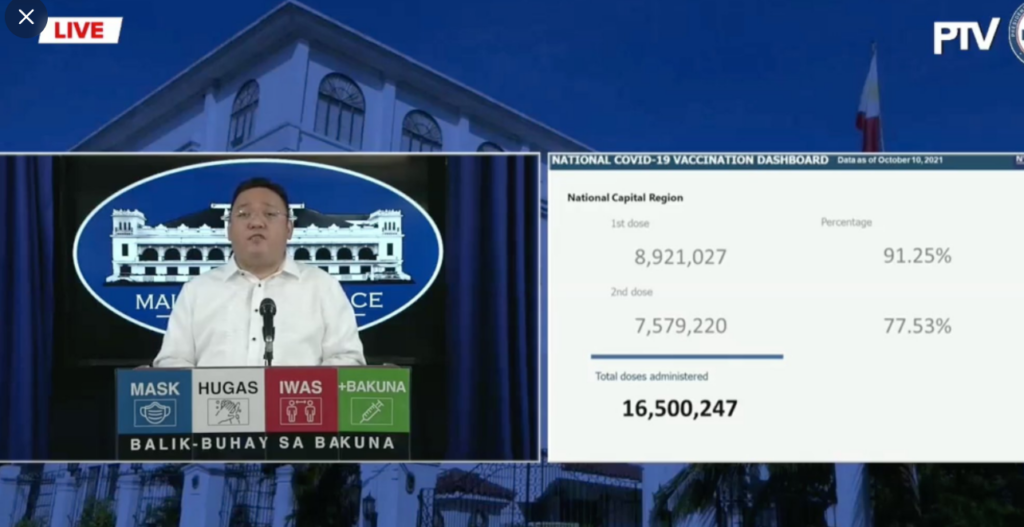 The PSE index closed at 7124.01with a net foreign selling -820.7Million. Foreigners became buyers from last Friday's of trading.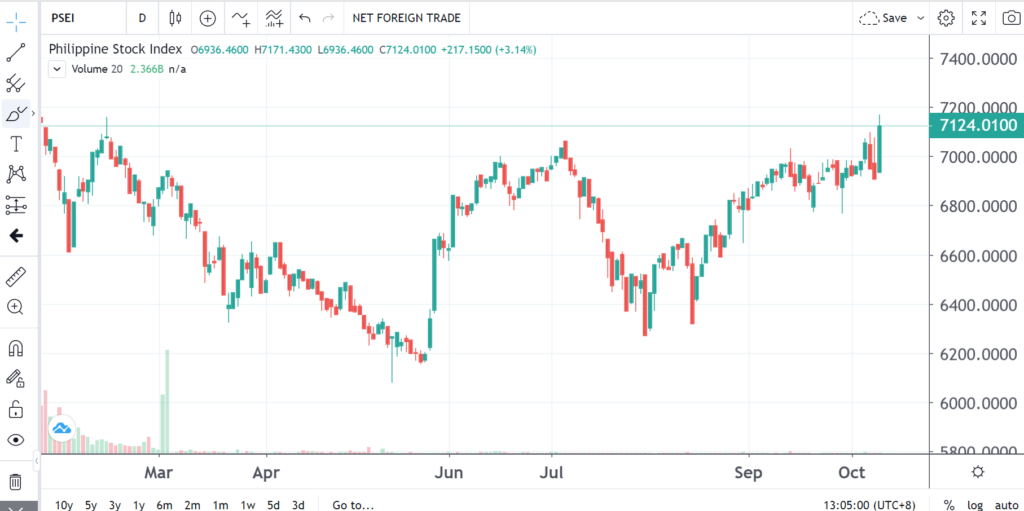 For the Blue chip index, majority of the Blue chip stocks managed to closed in Green for today. The reversal in direction of the index was led by the Bank Sector, Security Bank (8%) top gainer followed by the reversal in direction of Converge ICT closing at 7.14% gains.
1SECB 8.00%
2CNVRG 7.14%
3ALI 6.35%
4SMPH 5.71%
5MBT 5.59%
6BDO 5.12%
7AP 4.91%
8LTG 4.80%
9SM 4.04%
10MEG 3.78%
11BPI 3.33%
12URC 3.05%
13AC 2.37%
14AEV 2.25%
15RLC 2.00%
16BLOOM 1.95%
For the index sector, all indexes are up with finance sector closing at new high of 4.50% and properties at 5.48%.