(Last Updated On: October 19, 2021)
AC Energy Corporation (ACEN), an Ayala-led company and AMI Renewables their Vietnamese firm-partner is piloting the installation of battery energy storage system (BESS), as a coupling technology that shall be integrated in their 50-megawatt solar farm project in Khanh Hoa province. Price closed by 10% for the day as the market digest the disclosure.
AMI AC Renewables, joint venture of the ACEN and AMI has been awarded a US$2,962,000 grant by the U.S. Consulate General in Ho Chi Minh City, the company said in the announcement to the stock exchange. The two signed today to formalize a US$2,962,000 grant from the latter to develop the project.
Patrice Clausse, Chief Operating Officer of AC Energy International cum and Chairman of the AMI AC Renewables Board of Directors said, "Energy storage is the key to unlock the potential of renewables and is a vital component of the energy transition,"
"We are very excited about the opportunities that lie ahead in harnessing this enabling technology, and together with AMI, we will aim to secure Vietnam's renewable energy sources while helping the country achieve its sustainability goals." she added.  Intergrating the 15 MWh/7.5 MW Khanh Hoa Energy Storage pilot utility-scale battery energy storage system (BESS) and will soon take shape in Khanh Hoa Province.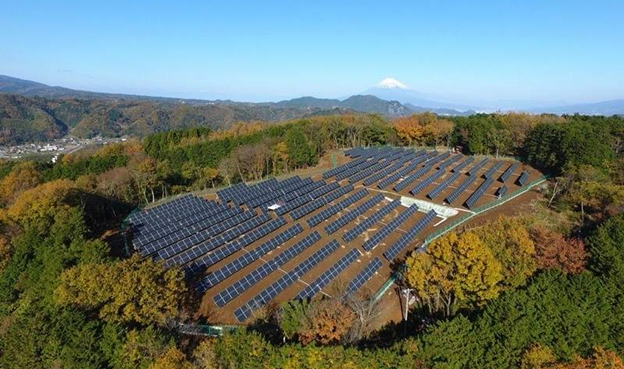 "Our solar plant in Khanh Hoa province is an ideal place to demonstrate how energy storage can help Vietnam reach its full renewable energy potential," said AMI AC Renewables CEO Nguyen Nam Thang.

Marie C. Damour, Chargé d'Affaires ad interim said, "We are pleased to support Vietnam's efforts to expand renewable energy generation, and reduce reliance on coal, This project aims to show how cutting-edge U.S. energy storage technology can advance these goals, and catalyze Vietnam's transition to a clean energy economy for a climate-resilient future."
AC Energy said the joint venture currently has 80 MWp of solar capacity in operation and is constructing one of the biggest wind farms in Vietnam.
ACEN price bounced back after the market digested the above disclosure with a 10% gain for the day with a 91.28Million net foreign buying. Price closed at 11.88.