(Last Updated On: August 11, 2021)
After its drop in prices due to its removal from the Blue chip index, DMCI holdings is up by 4.01% yesterday.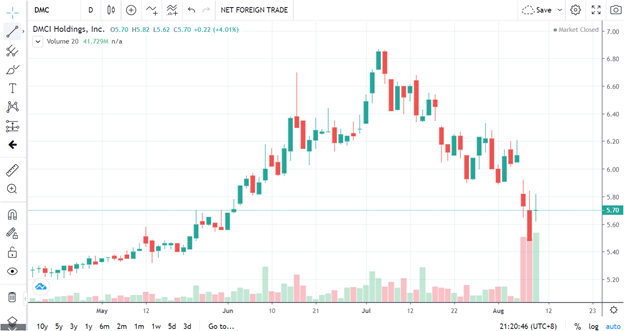 This is after disclosures came out on the back of its positive earnings for the quarter and first half of 2021. The sharp uptrend was due to the exceptional rebound of its subsidiaries, Semirara Mining and Power Corporation (SMPC), DMCI Homes and DMCI Mining.
"Coal and nickel prices were rallying while our production was ramping up so our Q2 was even better than our Q1. Revenue recognition in our real estate business also improved on higher productivity," said DMCI Holdings chairman and president Isidro A. Consunji.
Contribution Breakdown
SMPC contributed P3.7 billion, a near threefold increase from P1.3 billion owing to its all-time high coal production in the first quarter, all-time high shipments in the second quarter and strong rebound in coal and electricity spot prices.
Contributions from DMCI Homes soared 6,018 percent from P38 million to P2.3 billion on higher construction accomplishments and recognition of down payment from new accounts.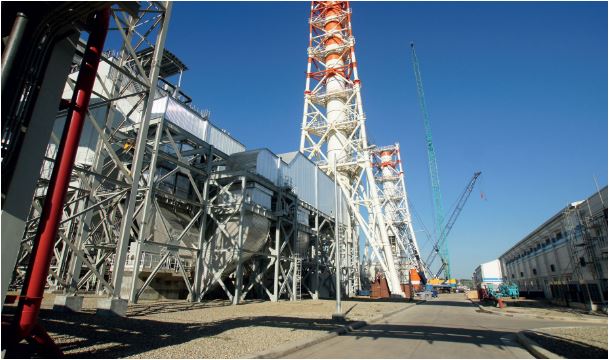 DMCI Mining accounted for P818 million, a 345-percent improvement from P184 million on the back of higher production, average grade and shipment amid a booming nickel market.
Affiliate Maynilad posted a 15-percent decline in contributions from P847 million to P718 million as quarantine measures led to a 3-percent drop in billed volume.
D.M. Consunji, Inc. contributed P484 million, 426 percent higher compared to P92 million last year owing to higher construction accomplishments and minimal coronavirus-related expenses.
Contributions from DMCI Power grew 5 percent from P256 million to P270million because of higher electricity sales to Masbate and Palawan.
Income from parent and others recovered by 132 percent from a net loss of P57 million to a net income of P18 million on the absence of expenses related to the COVID-19 pandemic.
Net foreign selling however is ensuing for the past few days. Today there is a net foreign selling of -76.99Million

Price closed at 5.70 pesos