(Last Updated On: February 8, 2023)
The recent drop of SCC stock price did not deter SCC director MARIA CRISTINA C. GOTIANUN from buying more shares of her company.
February 8, 2023 disclosure showed that she bought 65,000 shares at prices of 30.25, 30.45 and 30.4 respectively.
Last February 1, 2023 she also bought quite a few more shares at an average price of more than 30 pesos.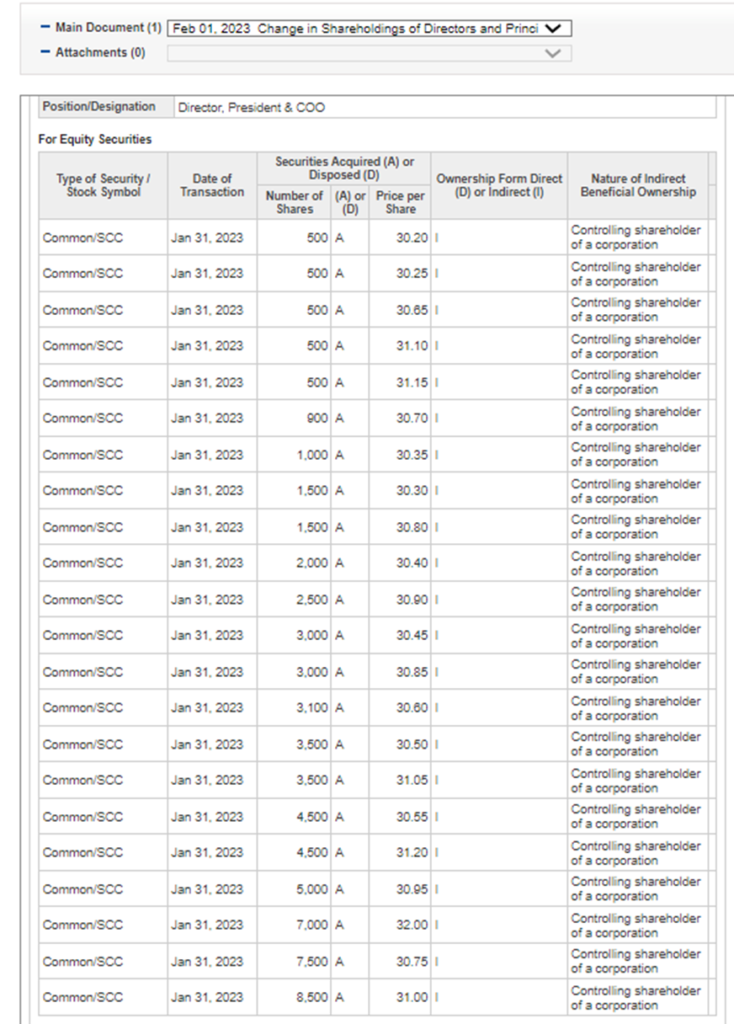 Source: https://edge.pse.com.ph/openDiscViewer.do?edge_no=24295c2f45027d4e9e4dc6f6c9b65995
Stock Price of SCC have dropped by as much as 15% coming from a peak of 36 pesos per share. The drop coincided with the news regarding easing prices of global coal products and recent correction of DMC holdings after it was recently  included in the BLUE chip index
SCC and DMC recently disclosed as well that it retain its Bloomberg gender equality index.
DMCI Holdings, SMPC named to Bloomberg Gender-Equality Index for third straight year

DMCI Holdings (PSE: DMC) and Semirara Mining and Power Corporation (PSE: SCC) are members of the 2023 Bloomberg Gender-Equality Index (GEI). This is the third consecutive year that the two companies earned spots in the prestigious list.

Bloomberg GEI is a modified market capitalization-weighted index that aims to track the performance of public companies committed to transparency in gender-data reporting.

GEI measures gender equality across five pillars: leadership & talent pipeline, equal pay & gender pay parity, inclusive culture, anti-sexual harassment policies, and external brand.

"Diversity and representation matter. When different voices and perspectives are included in the conversation, companies benefit from a wider range of ideas and insights," said DMCI Holdings and SMPC chairman Isidro A. Consunji.

Only four listed companies in the Philippines joined the 2023 GEI roster that includes 484 companies headquartered in 45 countries and regions.
SCC current stock price as of this writing is 31.45 pesos per share.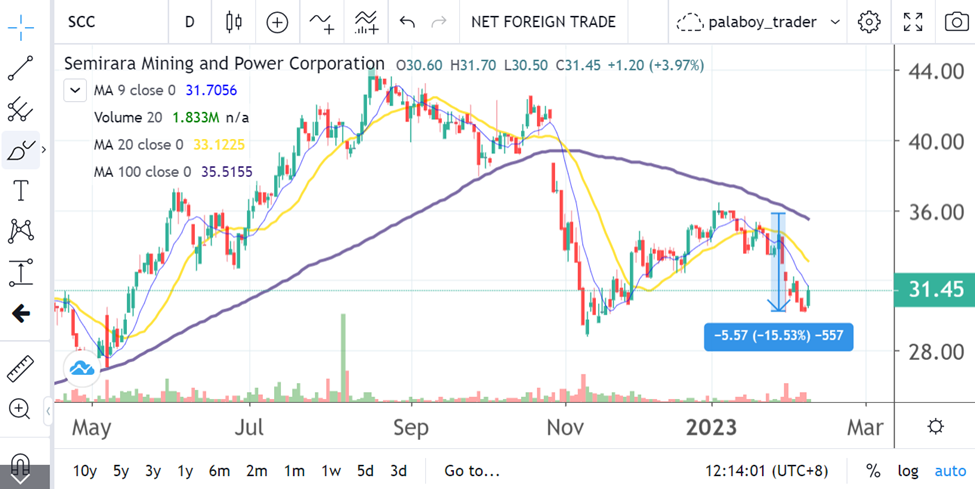 Other PSE Related Articles: