(Last Updated On: May 16, 2022)
The Securities and exchange commission (Philippine stock exchange) has approved the offering of company shares for RASLAG from May 23-27 with the final price being determined by May 18, initial price peg at P2.0/share
PSE President and Chief Executive Ramon S. Monzon has welcome the IPO of Raslag as this will help grow the lineup of companies in the renewable energy (RE) space that are listed on the PSE. Providing RE firms an avenue to raise capital for its projects is one of the ways by which we can help address the threat of climate change as an Exchange.
RASLAG is a local renewable energy in the Philippines owned by Pampangueno Peter G. Nepumocenu, the business development manager of Angeles Power, Inc.
There will be an initial public offer of up to 350,000,000 common shares with an Overallotment Option of up to 52,500,000 Secondary Common shares.
According to its prospectus;
RASLAG is a renewable energy developer that is among the pioneers of utility-scale solar power generation in the Philippines. Its vision is to become a renewable energy leader that sustainably powers a growing economy. In line with this, the Company's mission is to develop and operate high quality solar power projects and deploy energy technologies that provide clean, reliable, and cost-effective electricity to communities and industries. As of the date of this Prospectus, the Company has an authorized capital stock of ₱2,000,000,000 divided into 2,000,000,000 common shares with a par value of ₱1.00 per share (the "Common Shares"), of which 1,150,000,000 Common Shares are issued and outstanding.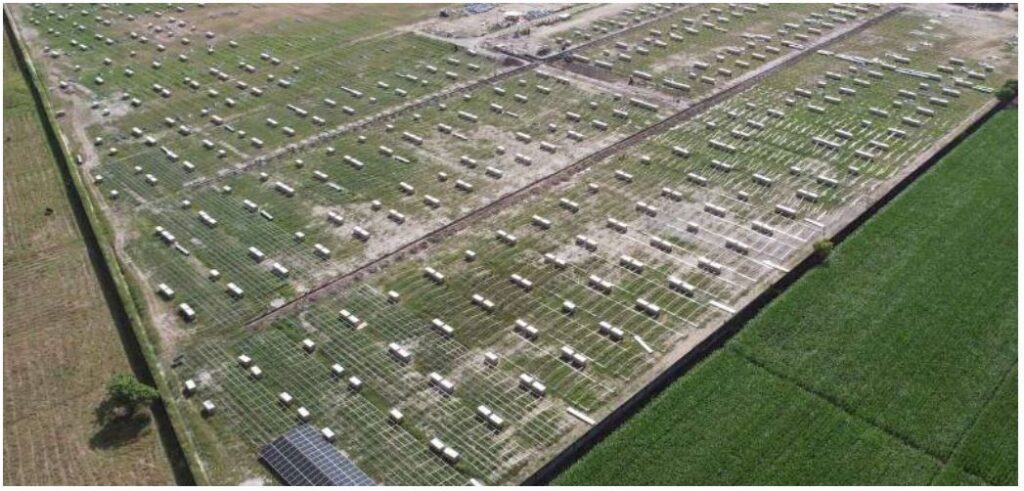 The Offer Shares will be offered at a price of up to ₱2.00 per Offer Share (the "Offer Price"). The determination of the Offer Price is further discussed under the section "Determination of the Offer Price" on page [44] of this Prospectus and was based on a bookbuilding process and discussions among the Company, the Selling Shareholder, the Company's financial advisor, Sage Solutions Philippines, Inc. ("Sage" or the "Financial Advisor"), and the sole issue manager, sole underwriter and sole bookrunner of the Offer, China Bank Capital Corporation ("China Bank Capital" or the "Sole Issue Manager, Sole Underwriter and Sole Bookrunner"). After the completion of the Offer and assuming full exercise of the Overallotment Option, the Company will have 1,500,000,000 issued and outstanding Common Shares. The Common Shares are expected to be listed and traded on the Main Board of The Philippine Stock Exchange, Inc. ("PSE") under the stock symbol "ASLAG".
The estimated gross proceeds to the Company from the sale of the Firm Shares, assuming an Offer Price of ₱2.00, will be ₱700,000,000.00, and the expected net proceeds to the Company, after deduction of estimated fees and expenses, shall be approximately ₱[647,541,463.75]. The Company intends to use such net proceeds for (i) funding the equity portion of RASLAG-4's development and construction; (ii) funding pre-development work for RASLAG-5 and other pipeline solar projects; and (iii) general corporate purposes. For history of the company, you can refer to the below chart
For history of the company, you can refer to the below chart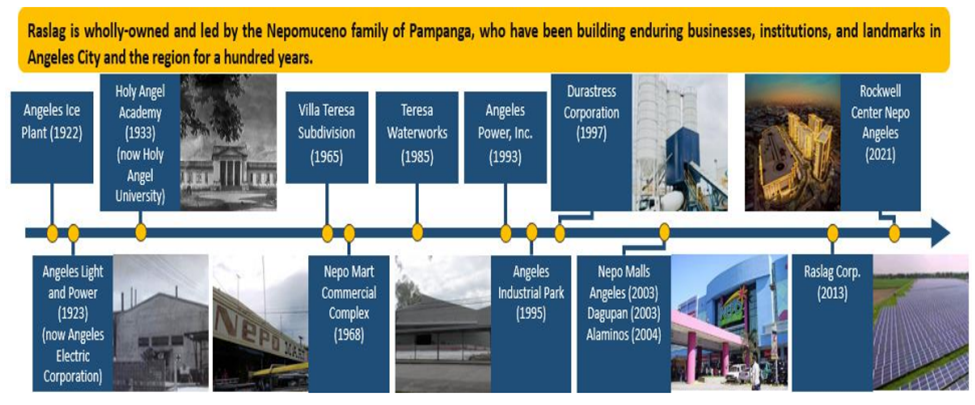 My Affiliates: