(Last Updated On: July 30, 2021)
The market immediately re-treated to a loss after posting some gains during the trading as news about ECQ implementation will push through starting August 6-20.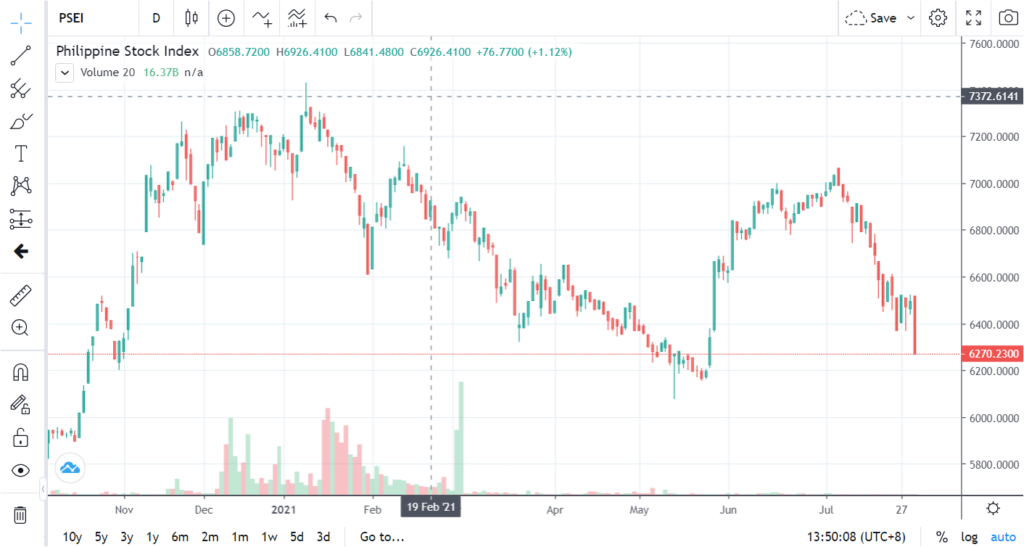 The broader share index took a sharp and strong beating after the announcement. Blue chips lead the rout today especially a drop down occurring at the run off period
1SMC-7.96%
2ALI-6.97%
3AEV-4.81%
4SM-4.76%
5URC-4.38%
6SMPH-4.12%
7BDO-3.95%
8BLOOM-3.73%
9JFC-3.55%
10DMC-3.54%
11MEG-3.48%
12MBT-3.48%
13BPI-3.48%
14GTCAP-3.46%
15JGS-3.45%
Net foreign selling is at high value of -1.597 Billion
Yesterday, the government announce the entire NCR to enter GCQ with heightened restrictions as initially planned by Metro Manila Mayors from August 1 to 15 which kept the index hovering near its 6,600 resistance. But news circulated immediately that the Mayors have convened and discussed with IATF to take pro active measurements to prevent spread of the virus.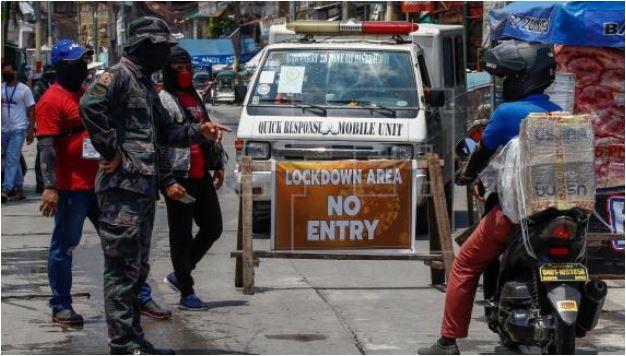 Spokesperson Harry Roque initially rejected the idea because resorting to the ECQ proposed would require the government to pay "Ayuda" and the government may not have enough funds to support the pay to all the people who will be affected
Today, government approved the ECQ by August 6 to 20 to curb the spread of the Delta Variant.
According to NEDA chief Karl Chua ECQ to cost the local economy P105 billion per week, increase poor people by 177,000, and 444,000 more without jobs. However, "these can be partly reversed if we use the 3 weeks to accelerate vaccination of everyone in the high risk areas"